UAE safety for tourists in 2023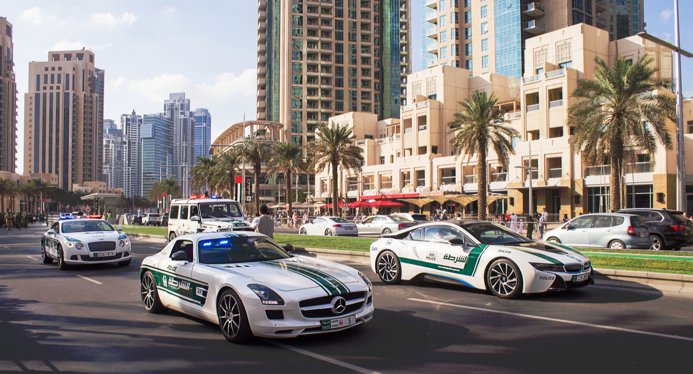 The UAE regularly ranks among the safest countries in the world due to its low crime rates, strict laws and well-organised police work. In this article, we will cover the possible safety concerns for tourists during their visit to the UAE, recommendations on the rules of conduct, and emergency contacts.
UAE Crime Rate
The UAE has one of the lowest crime rates in the world. According to the Numbeo's report, the Emirates has an extremely low likelihood of car theft, home invasion, theft, vandalism, drug trafficking, discrimination and violence based on nationality or religion.
In general, Dubai has excellent tourist safety due to the work of the police and a large number of surveillance cameras around the city. However, there are still pickpockets in the UAE, which is an inevitable risk for a country with tens of millions of tourists a year, so it is prudent not to leave valuables unattended in crowded tourist areas.
At the same time, due to military conflicts in the Persian Gulf region, in particular in Yemen, the UAE security situation at times remains unpredictable. In January 2022, a drone attack took place in Abu Dhabi, killing 3 people. A week later, two rockets were launched from Yemen to Abu Dhabi; luckily, they were intercepted with no casualties. Life-threatening situations like this are extremely rare in the UAE, however we recommend checking the news before travelling to the Emirates just to be on the safe side and aware of a possible escalation of the conflict.
Dubai Airport Security
The Dubai Police make a lot of effort to ensure security at Dubai Airport. The airport is equipped with hundreds of surveillance cameras and dozens of baggage checking devices. Security representatives work around the clock in all parts of the airport.
For the safety of tourists, all airports in the UAE have imposed strict rules that all passengers must follow:
Only check-in bags that have at least one flat surface.
It is forbidden to transport liquids in receptacles exceeding 100 millilitres in hand baggage, while the total volume of liquids carried must not exceed 1 litre.
It is forbidden to transport medicines containing substances prohibited in the UAE.
A complete list of prohibited items at UAE airports can be found on the Emirates website.
Road Traffic in the UAE
The UAE is a country with right-hand traffic. The road signs are coherent and easy to read, while the announcements on the roads are duplicated in English.
Traffic rules in the UAE are very strictly enforced to ensure the safety of pedestrians and drivers. Violations of the rules are punishable by heavy fines or even jail time.
Not wearing seat belts or using a mobile phone while driving is subject to a fine of 400 dirhams (109 US dollars). The fine for dangerous driving, running a red light, making sharp turns and not having a licence plate is 2,000 dirhams (545 US dollars).
Driving under the influence is punishable by a heavy fine or imprisonment. Moreover, such an unscrupulous driver loses his driver's licence for a year.
In 2021, 381 people died as a result of road traffic accidents in the UAE. The number of road traffic victims is decreasing every year.
Rules of Conduct for Tourists in the UAE
The UAE is a Muslim country with strict rules of conduct in public places.
Thus, in the UAE it is forbidden to drink or be under the influence of alcohol in public places. Drinking is only allowed at home or in establishments that have a licence for that kind of thing. In addition, only those who have a special licence can buy alcohol in Dubai, while other emirates have more relaxed rules regarding the purchase of alcohol. Tourists can get a temporary licence, which will be valid for one month, while Dubai residents have the right to purchase a full licence.
Since 31 December 2022, the Dubai authorities have made a licence for the purchase of alcohol free of charge. Previously it cost about 70 US dollars. This measure was introduced for one year as an experiment to see how it would affect tourism development.
In Abu Dhabi, you can drink alcohol from the age of 18, in Dubai and other emirates — from the age of 21. Only in one emirate — in Sharjah — alcohol consumption is completely prohibited.
In the UAE, it is not allowed to take pictures of government buildings and military installations, as well as to photograph people without their permission. The British government is warning its citizens about cases of arrests of men in the Emirates for photographing women on the beaches.
Also, under the UAE law, posting criticism of a country, its authorities, or cultural features on the Internet can be considered a criminal offence.
Extramarital affairs, including cohabitation, are permitted under the UAE law. Contrary to popular belief, an unmarried couple will have no trouble booking a hotel together.
Homosexual relations are prohibited in the Emirates; however, the privacy of tourists is respected in the country, especially in Dubai, where the local population is accustomed to the abundance of expats with liberal views. Therefore, a same-sex tourist couple can easily check into a hotel in Dubai, especially if it is an international chain hotel, or visit public places together. The important thing is to refrain from public displays of affection. However, the same is true for heterosexual couples as well.
Women Safety in the UAE
When visiting the UAE, women are advised to dress in such a way that clothing covers their shoulders and knees. However, in Dubai nowadays no one actually monitors the implementation of this recommendation, because there are many visitors from Western countries who are not used to such strict rules.
That being said, women can only wear open swimwear on the beach, while topless sunbathing is prohibited.
The UAE is considered one of the safest countries for women in the world, with 98.5 percent of Emirati women over the age of 15 saying they feel safe walking alone at night in the city or in the area where they live.
UAE Emergency Phone Numbers
999 — Police
800-48-88 — Dubai Police
998 — Ambulance
800-342 — Dubai Health Authority (for COVID-19 related questions)
997 — Fire Department
996 — Coast Guard
We highly recommend downloading the DCAS SOS app just in case. This app allows you to quickly call an ambulance in Dubai. It is available both on the App Store and Google Play. You can even send an SOS signal through this app that will transmit your location to the ambulance.
Subscribe not to miss new articles
We will send you a content digest not more than once a week
Subscribe
Top 5 Articles of the Month