Why do Germans prefer to rent instead of buy?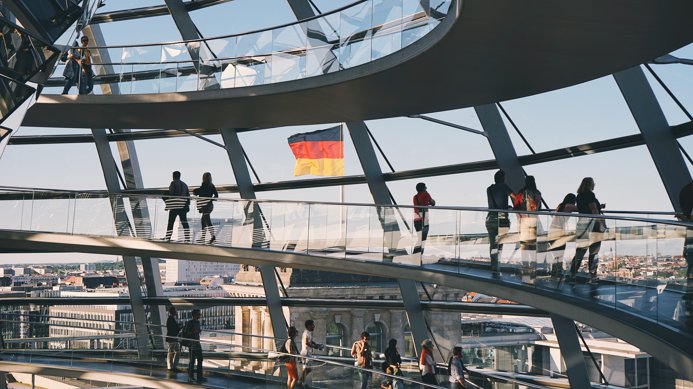 By the end of 2017, seven out of ten people in the EU were living in their own homes. However, more than a half of Germany's population now rent housing, and according to forecasts by Trading Economics, this trend is only going to grow. Tranio looks into why Germans are opting to rent rather than buy. 
1. What are the benefits of renting in Germany?
The German government encourages renting – the country has a tenant-friendly housing policy that was developed in the second half of the twentieth century.
As reported by Quartz, the balance between private and public real estate investment in Germany was healthier compared to many other countries in Europe after World War II. 
Of the 16 million apartments that existed before the war, almost 6.5 million became unsuitable to live in after being bombed during the conflict. To provide the impoverished population with at least temporary housing, Germany's government built more affordable homes.
Today, rental prices for property in Germany are lower in relation to purchase prices. This can be verified by the example of Germany's three largest cities: Berlin, Munich, and Hamburg. As demonstrated by the price-to-rent index, apartments purchased in these cities will only pay off after 28–30 years of lease for Berlin, 24–29 years for Hamburg, and 37–39 years for Munich. Mortgage rates will make it even longer. 
Today, rental rates in the country are on the rise due to the growing flow of immigrants. This year, the average rental rate for apartments in the capital of Germany hit €1,100. Therefore, in 2020, the city of Berlin plans to pass a law which will freeze local rental rates for five years to halt the increase.  
2. Rental preference is influenced by the mortgage system 
Germany does not encourage residential property purchases. In the country, home owners cannot deduct mortgage interest from taxes.
In comparison with other European countries, mortgage rates in Germany are moderate: 1.79% in Q1 2019, according to Statista.com. The lowest rates on the continent are Danish (0.78%), while the highest are found in Poland (6%). 
Another reason why Germans find buying property less attractive than renting is that mortgages are usually only issued to people who can afford to pay 40–50 % of the property price up front, as well as the agent/notary fees and taxes. A mortgage usually covers up to 70% of the property's market value. 
Transaction costs typically range from 9% to 15% and depend on the city. For instance, in Munich they average 9.1%, while in Berlin — 15.2%. However, the low transaction costs do not make Munich's housing more affordable than Berlin's because in Munich the property prices are the highest in the country. 
3. Young people embark on a paid career later in life
Fewer young people in Germany have the means to buy property. From 2010 to 2017, the share of German homeowners aged between 25 and 34 shrank by 30%, accounting for 12% of the total population.
Education is free in the country. In the decade leading up to 2017, the portion of the population boasting a professional education grew by 10%, while the number of bachelor and masters degree holders grew by more than 70% between 2014 and 2017. While it's obviously encouraging to see more Germans receiving a good education, it does mean that young people are embarking on a paid career later in life, and therefore usually only have enough money to rent, perhaps working part-time to pay their way before wrapping up university. 
Subscribe not to miss new articles
We will send you a content digest not more than once a week
Subscribe
Done!