Why is demand for investment-based Cypriot citizenship tanking?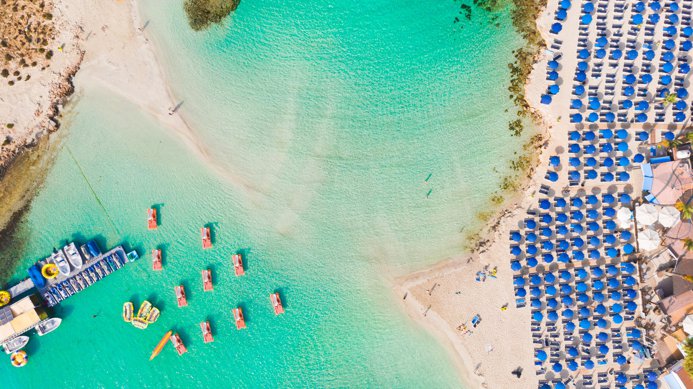 Since May 2019, considerably fewer people have been applying for Cypriot citizenship after changes in the country's citizenship-by-investment programme; nationality obtainment measures have been toughened. Tranio looks into the situation and how it might change going into 2020. 
The new regulations set in motion by the Cypriot government have deterred many potential investors who didn't buy property before the legislative changes on May 15. The Cypriot authorities have stiffened the terms of compliance relating to the origin of funds, and promised to publish the names of all the real estate investors under the citizenship-by-investment programme. As a result, a number of clients who received income related to government contracts are now unable to obtain citizenship.
One problem with the Cypriot real estate market is the growing number of new builds, while properties belonging to people who have the right to sell them after three years of ownership are also now entering the market. Therefore, there's a real risk of the supply exceeding demand, which would affect prices.
An independent risk for the market is that other European countries are simultaneously considering creating their own citizenship-by-investment programmes, despite Brussels slamming the idea. For example, Greece is very likely to introduce its own programme, following the example of Montenegro, with the country set to enter the European Union from 2025. This may steer clients away from Cyprus and Malta, which are currently offering the most popular citizenship programmes. 
Earlier, on October 14, Demetris Georgiades – the head of the Council of Cyprus – claimed that the growth of the construction segment was only temporary, while the economy was at risk of becoming over-reliant on it. "Sooner or later, we'll run out of land to build on, someone else will copy the Cypriot naturalisation scheme, or the EU will impose restrictions," he said.
The construction industry is overheated in Cyprus. According to the Statistical Service of Cyprus, between January and June 2018, 3,310 land development permits were issued for a total area of 753,700 m², while by the end of June 2019, as many as 3,393 permits for an area of 1.15 million m² had been issued.
Despite the existing risks, we believe that the Cypriot market is safe from collapsing, as the local tourist industry is alive and kicking, with more tourists visiting the country than ever before. 

The tax structuring industry is healthy in Cyprus, and under the new regulations, if people want to take advantage of tax benefits they need to open a real office with real employees, which is leading to an increase of personnel in the country. 

Thanks to this, the demand for both office and residential property will continue.
The Cypriot citizenship-by-investment programme is one of the most affordable in the EU: to obtain a residence permit, it's necessary to invest a minimum of €300,000 in a new-build property and deposit €30,000 in a Cypriot bank, which as a guarantor, won't be returned for three years. By contrast, to obtain a residence permit in Spain or Portugal, it's necessary to invest at least €500,000 in local real estate. To obtain Cypriot nationality, one must invest between €2-2.5M in real estate, or invest the same amount in a Cypriot business and make a €150,000 donation into public funds.
However, Tranio analysts expect the bubble in the Cypriot property market to burst, which is likely to result in a 10−15% price decrease in 2020.
Subscribe not to miss new articles
We will send you a content digest not more than once a week
Subscribe
Done!
Top 5 Articles of the Month