Tourism in Thailand: types, features, and know-hows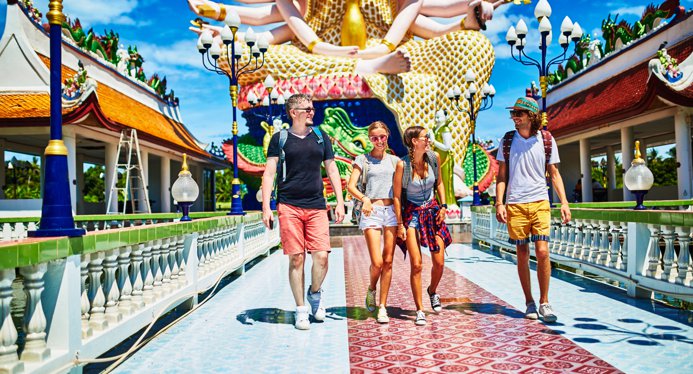 Thailand is one of the most popular holiday destinations in Southeast Asia. According to the Thai Ministry of tourism and sports, more than 11 million tourists from all over the world visited Thailand in 2022. Holidaymakers are attracted by the country's beautiful beaches, a long swimming season, as well as by various historical, cultural, and natural attractions. The best time to visit Thailand is from November to April.
Beach holidays in Thailand
The largest resort in Thailand, Pattaya, is located to the south of Bangkok. This small town is visited annually by up to 5.5 million tourists from Europe and East Asia. It is often called the «Russian resort» as there are a lot of Russian tourists here in December and January. Many entertainment establishments in the area have Russian-speaking employees. Sometimes you can even hear Russian speech more often than Thai.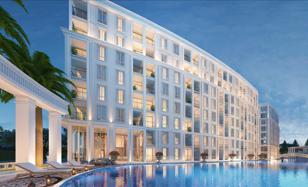 From $44,000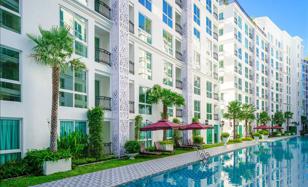 From $68,000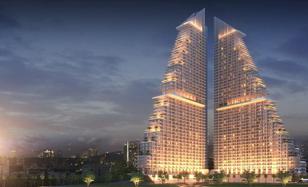 From $70,000
Spacious beaches occupy almost the entire coastal strip, and numerous hotel complexes are located in their immediate vicinity. Not far from Pattaya there are several farms where performances with crocodiles, tigers and elephants are regularly held. There is also the Nong Nooch Tropical Park with a cactus garden, orchids and a butterfly hill.
Pattaya's Mini Siam Park features miniature replicas of the world's famous landmarks. Tourists prefer to relax on the beaches of Jomtien, the southern suburbs of Pattaya, or on the coral islands located near the coast (less than 1 km).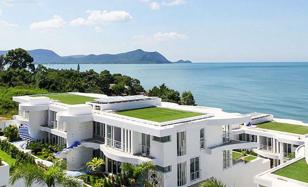 $570,000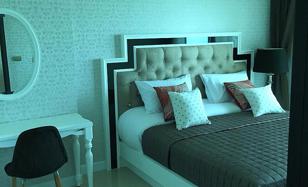 $629,000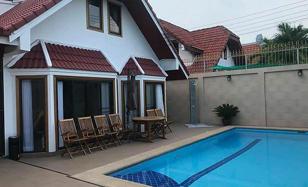 $177,000
Phuket, the largest island in Thailand, is also very popular among tourists. It is renowned for its white sand beaches, coconut groves, and scenic waterfalls. Patong is Phuket's most famous beach, so it can get crowded and noisy at times. Lovers of quiet and relaxing holidays usually choose Karon and Kata beaches instead. Phuket is home to Khao Phra Theo National Park.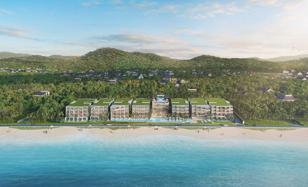 From $244,000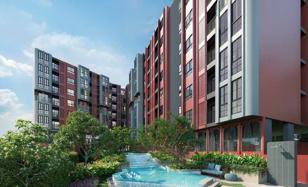 From $70,000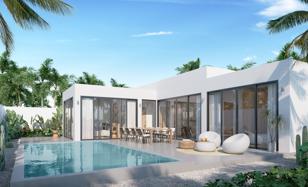 From $397,000
The Phi Phi islands are located 30 km from Phuket. They feature mountainous scenery and beautiful bays with white sand beaches.
The second and third largest islands in Thailand are Koh Chang and Koh Samui, respectively. Koh Chang is a national park renowned for its waterfalls, while Koh Samui is a coconut plantation with coral sand beaches.
In addition, the small town of Krabi is also quite popular among tourists due to the unique nature of its surroundings with coral reefs, quaint caves, and tiny karst islands.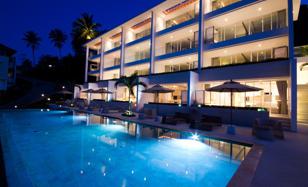 $218,000

$250,000
Cultural tourism
Archbishop Mark of Yegoryevsk once wrote: «Thailand is a country of ancient, high and chaste culture. Its very name comes from the word 'thai,' which means 'freedom.'»
Fans of antiquities and history should definitely visit Bangkok, the capital of Thailand. The city is surrounded on all sides by canals and fortress walls with towers. In addition to housing the royal residence (the Grand Palace), Bangkok is also home to numerous monasteries. Among them are Wat Pho (Temple of the Reclining Buddha), famous for its 46-metre-long and 15-metre-high statue of Buddha; Wat Phra Kaew (Temple of the Emerald Buddha), considered the holiest site in Thailand; and Wat Ratchanatdaram (Temple of the Royal Niece), notable for being the only Buddhist metal building in Bangkok.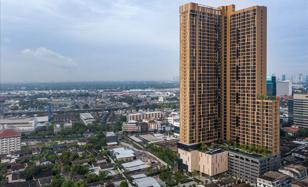 From $162,000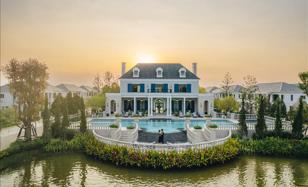 From $495,000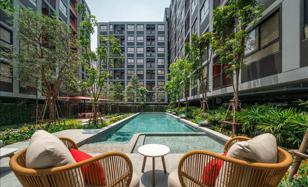 From $59,000
The ancient capital of the kingdom of Ayutthaya is located 86 kilometres north of Bangkok. It is famous for the ruins of ancient temples and the ruins of the Bang Pa-In Palace. To the west of Bangkok, near the city of Nakhon Pathom, the tallest Buddhist stupa in the world (Phra Pathom Chedi) is located; its height is 127 metres. Not far from the town of Kanchanaburi, there is a bridge over the River Kwai and the Death Road, built by prisoners of war during the Second World War. The Rose Garden is located near Bangkok (half an hour drive); it is an incredibly beautiful park with flowers and fountains.
In northern Thailand, in the city of Chiang Mai and its environs, there are about 300 temples and historical monuments, including the famous Wat Phra Doi Suthep, located on the mountaintop, and Wat Chiang Man, the oldest monastery in the region, which houses two miniature statues of the Buddha, both statues are 2 thousand years old. Nearby is the city of Mae Hong Son. Its temple (Wat Chong Kham) houses well-preserved ancient wall paintings.
Five sites in Thailand are included in the UNESCO World Heritage List: the archaeological site of Ban Chiang, the ancient cities of Ayutthaya and Sukhothai, the Khao Yai National Park and the Huai Kha Khaeng Wildlife Sanctuary.
Festivals and holidays in Thailand
Every month on the night of the full moon, the Full Moon Party is held on Koh Pha-ngan. DJs from all over the world take part in this grandiose all-night party: from Australia, Great Britain, Germany, the USA, and many others.
Phuket hosts the Chinese Vegetarian Festival every autumn. For nine days, local Buddhists observe a strict fast, abstaining from meat and fish dishes. During street processions, festival participants demonstrate acts of mortification of the flesh by piercing their cheeks with the blades of ancient Chinese knives and walking barefoot on hot coals.
Chinese New Year is celebrated in late January and early February, lasting 15 days and ending with the Lantern Festival. In February, the Flower Festival is held in Chiang Mai. In mid-March, there is a kite festival. Songkran (Thai New Year) is one of the most popular holidays in the country; it takes place from April 13 to 19. During this holiday it is customary to pour water on each other, which symbolises cleansing. The second week of May is marked by the Rocket Festival (Bun Bang Fai), which is held in Phaya Thaen Park in Yasothon.
Leisure expenses
Thailand is one of the most affordable countries for a resort holiday. Food, transportation, and attractions are inexpensive here.
However, rental housing prices have risen significantly due to a boom in demand in 2022. You can rent a villa on Koh Samui from 200 US dollars per day. Scooter rental in Thailand costs 150–200 US dollars, while petrol costs about 1.5 US dollars per litre. A Thai cuisine lunch costs about 3 US dollars, while a European one starts at 7 US dollars.
| | | | | |
| --- | --- | --- | --- | --- |
| | Taxi from airport | Accommodation in a 3-star hotel, per day | Sightseeing | Lunch |
| Bangkok | $9–14 | $15–142 | $2–15 | $3–10 |
| Pattaya | $34–43 | $15–121 | $11–31 | $3–6 |
| Phuket | $19–31 | $12–125 | $3–9 | $2–6 |
| Chiang Mai | $4 | $12–93 | $3–6 | $2–4 |
The minimum cost of a tour to Thailand, depending on the season, is 2,000–3,000 US dollars. You can save a lot if you visit the country during the rainy season (June — October) or during the heatwave (March — May).
Subscribe not to miss new articles
We will send you a content digest not more than once a week
Subscribe
Property buying guide for Thailand
Article 7 of 9
Top 5 Articles of the Month