Permanent residence in Thailand: citizenship by investment in 2023

The Kingdom of Thailand is one of the most popular tourist destinations in the world. In addition to holiday-makers, the so-called «Land of smiles» attracts many expats and pensioners, who come here for permanent residence. In this article, we will review all types of short-term and long-term visas available in the country, as well as all possible ways of becoming a resident of Thailand.
Visa-free visits and short-stay visas
In Thailand, certain passport holders are allowed to stay in the country without issuing a visa. The duration of stay varies depending on the visitor's country of origin. For example, citizens from Germany, United Kingdom, Spain, Russia and several other countries will not need a visa if their duration of stay in the country does not exceed 45 days. When crossing the border, they will get a stamp in their passports.
When crossing the border, a visitor must present a return ticket, an international passport, valid for at least another six months after the end of the intended trip, and a confirmation of a hotel reservation. For a longer stay in Thailand, you need to apply for a visa at the consulate of your country or through an online visa service of the Ministry of Foreign Affairs of the Kingdom of Thailand.
Thailand tourist visa
This visa is issued to tourists and those who are planning to undergo treatment in Thailand. The application for a tourist visa should be submitted at the Royal Thai Embassy in your country. The visa is valid for 3 or 6 months and allows you to stay in Thailand for a period of up to 60 days.
Documents required for obtaining a tourist visa:
Passport with at least 6 months remaining validity.
Photograph of the applicant, taken no later than 6 months ago.
Proof of the planned departure from Thailand (plane tickets).
Proof of sufficient financial means (20,000 Thai baht per person; 40,000 Thai baht per family).
A tourist visa can be extended at one of the immigration bureaus of Thailand, applications in this case are considered individually, there is no universally applicable extension period.
Thailand transit visa
This visa is issued for transit through the territory of Thailand to other countries, participation in sporting events, as well as visiting the country as part of vehicle crews. The visa is valid for 3 months and allows you to stay in Thailand for a period of up to 30 days.
90-day non-immigrant visas in Thailand with the possibility of extension
There are three types of such visas:
Non-Immigrant O for visiting close relatives and friends who are Thai citizens.
Non-Immigrant B and Non-Immigrant IB for working and doing business in Thailand.
Non-Immigrant ED for studying at universities, schools, colleges and even for taking language courses.
Non-Immigrant F for government and diplomatic missions.
Many expats live in Thailand on a Non-Immigrant ED visa. This is a student visa, which can be obtained by enrolling in a local English or Thai language school, for example. Expats with children often use another option: they enrol their child in a school, apply for a student visa for the child, and then apply for a guardian visa for themselves.

This is the most common way to stay in Thailand for a long time. It is used by 90% of expats. However, a student visa can be extended for a maximum of one year, after which you will have to leave the country and repeat the process.
Long-term retirement visa in Thailand for foreigners over 50 years old
Wealthy foreigners over the age of 50 can reside in Thailand on a Non-Immigrant O-A visa. This visa is issued for one year and can be extended. Applicants need to prove their financial well-being and provide a letter of guarantee from the bank as well as a bank statement showing a deposit of 800,000 Thai baht (20,800 US dollars) or more, or have a monthly income of at least 65,000 Thai baht (1,700 US dollars).
Foreigners over 50 years of age with citizenship of certain countries can obtain such a visa immediately for 10 years. Special category countries include: Japan, Australia, Denmark, Finland, France, Germany, Italy, the Netherlands, Norway, Sweden, Switzerland, the UK, Canada and the USA.
How to get a residence permit in Thailand
There is no residence permit in Thailand per se; however, three types of visas give the right to reside in the country for an extended period of time. Those are a non-immigrant Thai Elite Visa (in particular, for the purchase of real estate), a smart visa for executives and qualified specialists, and a long-term residence (LTR) visa.
Thai Elite Visa with top-notch service
The Thai Elite Visa programme is quite similar to a paid club membership with premium service and the possibility of multiple border crossings. Any wealthy foreigner can buy such a visa for 5, 10 or 20 years. In addition, Thai Elite Visa can be obtained for the purchase of real estate or government bonds in Thailand. There are several types of these visas, which differ in the duration of stay, privileges granted, number of participants (family and individual) and cost of membership.
The most basic version of this visa is Elite Easy Access, which is issued for 5 years and costs 600,000 Thai baht (15,650 US dollars). Basic club benefits include a personal assistant, transfer upon arrival and departure, expedited immigration and passport control, access to exclusive airport lounges, and 24/7 telephone support for any issues related to living in Thailand. Additional benefits of different membership levels may include tax benefits, hospital and wellness centres treatments, and excursions.
This programme is intended for family residence and allows living in Thailand for up to 10 years. The one-off fee is 1,000,000 Thai baht (29,000 US dollars) for the main applicant and 800,000 Thai baht (23,000 US dollars) for each family member. No annual fee is charged. The package includes additional VIP benefits such as a health check at a private clinic.
Having paid 2,000,000 Thai baht (58,000 US dollars), the programme participants become members of a special investor club under the patronage of the Ministry of Tourism. They can develop their business, gaining privileged access to the public services of granting work permits and resolving migration issues. The programme includes exclusive VIP airport express services, spa treatments and annual medical check-ups. In addition to the one-time payment, the annual membership fee is 600 US dollars. This investment visa allows you to reside in Thailand for up to 20 years.

From $163,000

From $150,000

From $105,000
Long-term smart visas for investors, executives and qualified specialists
A smart visa can be considered an alternative to a residence permit. It is suitable for working and investing in the target sectors of the Thai economy: next-gen car industry, electronics, tourism, agriculture and biotechnology, automation and robotics, aviation and logistics, biochemistry, IT, and medicine. You can apply for a smart visa online on the programme's website.
LTR visa in Thailand
This is a new programme in Thailand that overlaps with the smart visa one. However, LTR members have additional tax benefits and other privileges. The programme is aimed at wealthy foreigners with high income and savings. LTR visa is issued immediately for 5 years and can be extended later.
Thailand LTR visas are offered to four categories of applicants:
Wealthy foreigners, whose assets exceed 1,000,000 US dollars, who have an annual income of at least 80,000 US dollars, and who have invested at least 500,000 US dollars in real estate, bonds, or other assets in Thailand.
Wealthy retirees with an income of at least 80,000 US dollars per year. If the income is in the range of 40,000–80,000 US dollars, then it is also possible to get an LTR visa, but you need to additionally invest at least 250,000 US dollars in real estate, government bonds or other assets in Thailand.
Remote employees of foreign companies. This is an alternative to other countries' programmes for digital nomads. The programme accepts applicants with an income of at least 80,000 US dollars per year, or at least 40,000 US dollars per year, but subject to a master's degree or patented intellectual property. At the same time, the company in which the applicant works must be either public with shares traded on the stock exchange or private with an income of at least 150,000,000 US dollars for the last 3 years.
Professionals in Thailand's target industries, employed by commercial companies, universities, research centres or government agencies in Thailand.
The LTR programme's participants receive a work permit in Thailand and are exempt from taxes on foreign income. Spouses and dependents of LTR visa holders will also be eligible for a resident visa.
How to get Thailand citizenship
Permanent residents of Thailand can apply for Thai citizenship, and their children born in this country automatically become citizens.
To obtain Thai citizenship, you must:
live in Thailand and be married to a citizen of the country for at least 5 years for women and at least 12 years for men;
have no criminal record;
be employed and have an income of more than 480,000 Thai baht (12,600 US dollars) per year;
know Thai.
The requirements of residence and knowledge of the Thai language are omitted, if the applicant is the child of a citizen of Thailand or a person who previously had Thai citizenship.
Children whose parents are both citizens of Thailand automatically become citizens of the country, regardless of their place of birth. When obtaining Thai citizenship, you must renounce the citizenship of your native country.
FAQ
After how many years of permanent residence in Thailand can I apply for citizenship?
A Thai passport can be obtained by spouses of citizens of Thailand. The period of residence in the country must be at least 5 years for women and 12 years for men. In addition, you must successfully pass the oral and written Thai language exam, have no criminal record, be employed and have a regular income of more than 480,000 Thai baht per year.
Can I apply for a residence permit when buying property in Thailand?
In Thailand, there is no programme for obtaining a residence permit when buying real estate for a certain amount of money. However, alternative long-term residence visas exist.
Conditions for obtaining Thai residency by investment
Take part in the Thailand Elite programme and get an investment visa for up to 20 years (the cost of participation starts from 600,000 Thai baht).
Get a 5-year investor visa with the possibility of extension for the purchase of real estate worth more than 10,000,000 Thai baht.
Prove financial well-being and obtain a long-term resident visa.
Residence permit in other countries:

Wrong information, don't trust it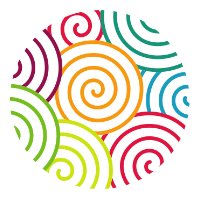 Thank you for bringing this issue to our attention. We have updated the page information. We will be happy to answer any questions you may have.
Subscribe not to miss new articles
We will send you a content digest not more than once a week
Subscribe
Property buying guide for Thailand
Article 4 of 9
Top 5 Articles of the Month