Types of residence visa in UAE, rules of issuance in 2023

A Dubai residence visa has many benefits, including allowing you to legally reside in the UAE and open bank accounts in the Emirates. We have compiled a guide to the main types of residence visas in order to make it easier for you to choose the appropriate method of legalisation in the UAE. At the end of the article, we will explain how to apply for an e-Visa and how to check your visa status online.
UAE Residence Visa by Buying Property
If a foreigner buys a property in Dubai worth 750,000 dirhams (204,000 US dollars) or more, he will get the right to apply for a 2-year residence visa. If the property remains in the ownership of the investor, then the visa can be extended for the next 2 years an unlimited number of times.
UAE Golden Visa by Buying Property
A 10-year UAE Golden Visa can be issued for investments in real estate worth 2,000,000 dirhams (545,000 US dollars) or more. We have covered the detailed conditions of this programme in our UAE Golden Visa: benefits and price article.
UAE Retirement Visa by Buying Property
A special type of visa is available to investors over the age of 55. They can get a 5-year residence visa for the purchase of real estate in Dubai worth 1,000,000 dirhams (272,000 US dollars) or more.
An important condition for obtaining all visas for buying real estate: the visas are issued only after the property has been put into operation, and the owner has already received a title deed (certificate of ownership).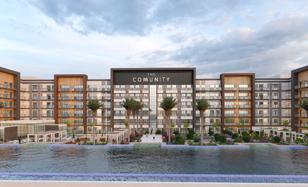 From $127,000

From $345,000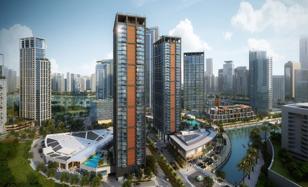 From $651,000
UAE Residence Visa by Opening a Company
There are several different types of residence visas for entrepreneurs in the UAE.
Entrepreneurs who have registered a company in the UAE with an authorised capital of at least 2,000,000 dirhams (545,000 US dollars) are eligible to apply for a 10-year UAE Golden Visa.
A 5-year Golden Visa is issued to entrepreneurs upon launching an innovative project in the UAE on the condition that an independent auditor from the UAE estimates the value of the project at 500,000 dirhams (136,000 US dollars) or more. Additionally, letters of recommendation from the authorities of one of the emirates as well as from a business incubator in the UAE will also be required.
A 3-year residence visa can be issued to foreigners for either registering a company in a free zone or opening a mainland company. It should be noted that the minimum requirement for the authorised capital depends on the chosen free zone; some free zones do not have such requirements at all. You can learn more about this procedure in our Residence permit in UAE by entity incorporation article.
Tranio's team in Dubai selects the most suitable method of legalisation in the UAE for each client. We provide services on a one-stop shop basis: from helping with paperwork to opening bank accounts and advising our clients on taxes.
UAE Freelance and Self-Employment Visas
Freelancers and self-employed foreigners can qualify for a 5-year Green Residence visa. The main requirements for obtaining this visa are:
Having a freelance permit from the UAE Ministry of Human Resources and Emiratisation.
Having a bachelor's degree.
Earning at least 360,000 dirhams (98,010 US dollars) per year for the past two years.
In addition, freelancers have another legalisation option in the UAE: obtaining a freelance licence in one of the free zones.
Read more about visas available for freelancers in our Freelance visa in Dubai article.
UAE Remote Working Visa
The programme allowing remote employees to live in the UAE is officially called the Virtual Working Programme. This type of residence visa can be obtained by foreigners with an income of 5,000 US dollars or more per month. It is issued for 1 year with the possibility of extension.
We have also covered the conditions for obtaining self-employment visas in our Freelance visa in Dubai article.
Who Issues Residence Visas?
The Federal Authority for Identity and Citizenship (ICA) is responsible for issuing entry, tourist and residence visas in the UAE.
In Dubai, the authorised body for the issuance of residence visas is the General Directorate of Residency and Foreigners Affairs (GDRFA).
In addition, you can apply for a residence visa in Dubai at any Amer centre. These centres are located throughout the city; one of them even operates around the clock. Amer centres have a mobile app for both Apple and Android. You can start filling out your visa application on the app and then make an appointment to submit documents in person at a convenient time.
How to Apply for an e-Visa
The UAE residence visa is a plastic Emirates ID card with a chip, which stores the cardholder's data as well as an individual 15-digit resident number.
While you are waiting for the physical card to be issued, you can get its electronic version online:
Download the ICA UAE Smart app from the Play Store or App Store.
Register and create your account: enter your Emirates ID number, passport number and its expiration date, as well as a valid email address.
You will then receive an email to verify your account.
Next, you need to go to the Emirates ID app section, where you will find a QR code that will allow you to create an Emirates ID e-card and add it to Wallet or a similar app on your phone.
How to Check Visa Status Online
In order to track the status of your visa application, you need an application number and reference number. Therefore, when applying for a visa, it is better to ask for these numbers right away so that you can track the status of the visa yourself.
If you applied for a visa in Dubai, you can check your application's status on the General Directorate of Residency and Foreigners Affairs (GDRFA) website or the DubaiNow app.
When applying for a visa in other emirates, the status can be checked on the Federal Authority for Identity and Citizenship (ICA) website.
If you already have a residence visa and want to check its validity period, this can also be done online on one of these agencies' websites.
UAE Residence Visas Comparison
Residence permit type

Visa type and validity period

Main requirement

Emirate

For investment

2-year residence visa

Purchasing real estate worth 205,000 $ or more

Dubai

10-year Golden Visa

Purchasing real estate worth 545,000 $ or more

Dubai

5-year retirement visa

Be over 55 years old and have at least 272,000 $ in the bank account or have a regular income of at least 5,440 $ per month

Dubai

5-year residence visa

Purchasing real estate worth 1,360,000 $ or more

Abu Dhabi

Based on work

3-year business visa

Registering a company

All emirates

5-year business Golden Visa

Registering a company with an authorised capital of 136,000 $

Dubai

10-year business Golden Visa

Registering a company with an authorised capital of 545,000 $

Dubai

Freelance visa in the free zone for 1 or 3 years

Registering as a freelancer in the free zone

All emirates

Freelance Green Residence visa

Bachelor's degree and an income from 98,010 $ per year

Dubai

1-year Remote Working visa

Foreign income (outside of the UAE) from 5,000 $ per month

Dubai

Employment visa for 1-3 years

Employment contract with a UAE company

All emirates

For educational purposes

Student visa for the study period

Admission to an educational institution in the UAE

All emirates

Based on excellence

10-year Golden Visa

Achievements in the respective professional field; recommendation from the UAE federal or local government

All emirates

Family reunification

Residence visa for the period that the sponsor's visa (family member with a residence visa) is valid

Sponsor's income from 1,090 $ per month

All emirates

5-year residence visa for the wife of a UAE citizen

Marriage to a UAE citizen

All emirates

Thanks for posting this blog its really nice and has good content and if you know how to check if your visa is original or fake so please read the blog. Dubai visa original or fake
Subscribe not to miss new articles
We will send you a content digest not more than once a week
Subscribe
Top 5 Articles of the Month