Who buys property in Germany?
According to Colliers, in 2017, the amount of investment in Germany's commercial property has amounted to €57.3M. Not only had it become the greatest over the past decade but also exceeded the respective average for the same period in the previous year by 70%. During H1 2018, the number of foreign nationals among the investors grew to 45%. Their contribution to the real estate in Germany exceeded €25B.
According to the same report, in 2017, the foreign nationals who invested into German property the most were from the US (16%), UK (11%), France and China (8% each). At the same time, German media outlet Zeit.de has analysed data from different research companies and come to a conclusion that within the German property market buyers from the US (28.6%), UK (13.7%), France (8.6%), Switzerland (6.9%), Canada (6.3%) and South Korea (8.9%) prevail. Experts also observe activity of investors from Asia, the Middle East and countries that made up the USSR.
Typically, the reports by major research companies only uncover the tip of the iceberg, since they primarily consider only the transactions closed by large institutional companies, and sizeable purchases. In this case, a significant (in terms of quantity) market segment that includes private investment transactions skips under the radar. Tranio experts share their observations about it:
Top 3 investor categories:
According to Sophia Bulanova, Tranio Sales Manager for Germany, Investors form the US and Europe are conservative: they find the liquidity of the properties they purchase to be especially important, for which reason they opt for the 'Big Seven' cities (Berlin, Frankfurt, Munich, etc.) as well as various locations in Bavaria.
Investors from the US
Colliers' 2017 study showed that the American investors made up the biggest group of property buyers in Germany, having put €4.2B (16% of the total investment volume) into it. In Q1 2018, the amount invested by the US nationals ran at €830M (18%).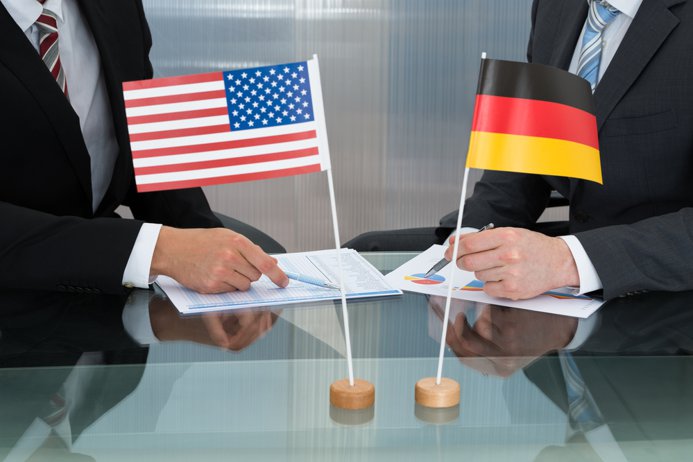 "Our experience shows that as far as just the income-generating real estate is concerned, the US investors are mainly interested in buying hotels that are up to €3M in value. Generally, the average budget to buy income-generating property ranges between €3M and €5M", Julia Morozova, Tranio Senior Investment Consultant, says. Also, the US nationals are often interested in properties with potential for improvement through a renovation in one way or another, by adding an attic floor, for example, and later reselling it at a profit.
However, Germany doesn't meet all the expectations the US buyers may have. In their home country, the US investors can get leverage usually covering 80% of the property value, while in Germany it normally does not exceed 60%. Ms Bulanova explains, "Such a situation may be considered negative by minor investors making one off purchases. However, the US nationals employed in Germany, can expect to obtain greater leverage. For instance, our clients from the US who live and work in Berlin can get 70–75%. They look for buy-to-let residential properties, considering the purchase of micro-apartments or apartment packages up to €1.5M."
Investors from the UK
According to Colliers, in 2017, investors from the UK came in as the second largest group after the US with a €2.9B investment volume and a market share of 11%. In Q1 2018, the UK took the lead having invested €1B (23%).
Tranio often receives requests for Frankfurt property from the UK, which is largely associated with many financial institutions relocating to this city from London after Brexit was announced. According to JLL, in H1 2018, Frankfurt accounted for 24% of transactions in Germany's Top 7 locations: the city had outpaced Berlin and Munich by investment volume for the first time. So, it seems that clients from the UK look for rental apartments in Frankfurt. They presume that due to Brexit, companies involved in the  financial market will be leaving London and, according to experts, they will be relocating precisely to Frankfurt. Therefore, the UK nationals could plan on investing in this German city once they sell their properties in London.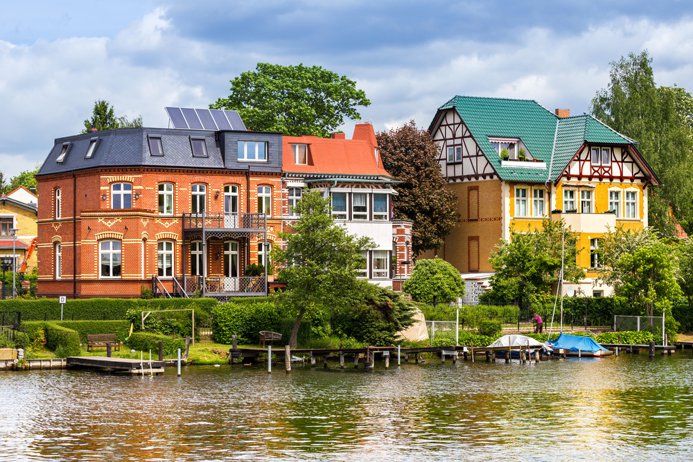 A sharp rise in the migration from the UK to Germany in 2017 is also associated with Brexit. According to the Federal Statistical Office, between 2009 and 2016, an average of 1,500 UK citizens per annum emigrated to Germany, while in 2017 almost 9,500 have opted to move.
Clients from the UK come to Tranio with a variety of budgets. "For instance, we are working with hoteliers now, three companies are looking for hotels to manage themselves. Their budgets come to tens of millions. The clients in Hamburg have recently signed a letter of intent (LOI) to buy a property for €27M. At the same time, we also select hotels priced at €30m and €40M", Artem Ezhkov, Tranio Property Advisor for Germany.
Investors from France
French investors also form a significant group that is interested in the German property market. According to Colliers, in 2017, France was responsible for investing €2.1B into German commercial property, which amounted to an 8% share of the total purchases.
According to Tranio statistics of client requests, the most popular location for the French buyers is Berlin. "Certain clients from France also showed interest towards Frankfurt. They planned to buy residential investment properties for subsequent lease", Svetlana Larionova, Tranio Residential Property Expert for Germany, commented.
According to Tranio, French investors are willing to consider higher priced properties in comparison to clients from other countries with about half of their requests accounting for income-generating properties. Savills reports that in previous years, company's clients mainly focused on office space and retail property, but in 2017 they were increasingly diversifying investment portfolios via alternative assets with higher yields.
French properties are characterised by low yield rates (about 3% for high quality real estate), for which reason many buyers are looking for properties with higher profitability, sometimes beating the market, and often fail to find it. "We had an experience with buyers from France who considered purchasing office centres in Berlin and other large German cities but their yield expectations were exaggerated. 4–5% is too much for the top locations", Ms Bulanova explains.
However, Germany is becoming increasingly attractive for French investors. According to Lydia Brissy, Director of European Research at Savills, they traditionally prefer investing in their home country, but the existing market conditions motivate them to increasingly invest abroad. "Given that French nationals mostly prefer to avoid foreign exchange fluctuations, staying in the key Eurozone markets like Germany makes for an ideal destination: it is located in close proximity to France, while its market is distinguished by stable growth, low vacancy rates for office space and competitive yields."
Buyers from other regions
Investors from Russia and other countries of the Commonwealth of Independent States (CIS) are similar to those from Europe and the US in terms of their preferences, while buyers from countries in the Middle East are characterised by higher yield expectations and intense interest towards redevelopment projects.
Asian investors
According to Colliers, in 2017, Asian investors put a significant amount of capital into German property. For instance, buyers from China and Singapore concluded transactions worth €2.1B and €2.0B respectively. Analysts also observe the presence of Japanese investors, while the experts from Capital Analytics note that there are buyers from South Korea. The purchase of a €356M office in Frankfurt by the Singaporean CapitaLand Limited has become one of the largest deals that have originated from Asian over the past 18 months.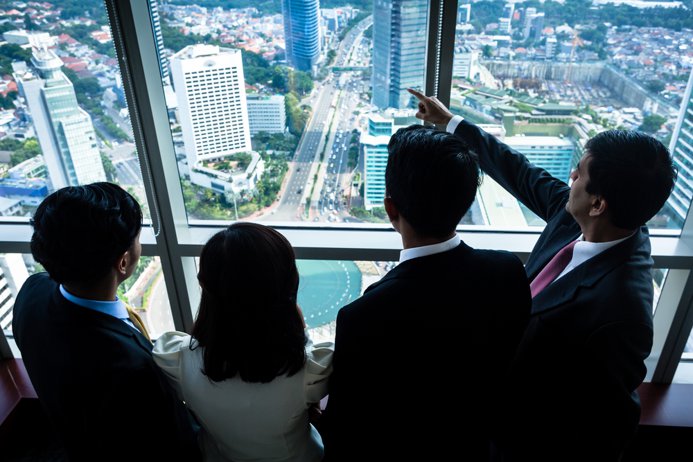 According to Tranio, the average budgets and interests of clients from the Asian countries (China, Hong Kong, India, Japan, Malaysia, the Philippines, Singapore, Taiwan, Thailand and Vietnam) are rather high in comparison to European countries. About 40% of the requests the company receives from this region account for investors from China, Hong Kong and Taiwan. According to the Chinese website Juwai.com, which covers international real estate purchases, in 2017, Germany made the list of Top 10 countries by the number of requests for foreign properties from the Chinese nationals.
However, as observed by Tranio experts, Asian investors do not rush to conclude transactions despite the great demand. "Buyers from Asian countries, such as China and India, may often prefer to buy from their compatriots, within their own expat communities or from realtors in their home countries.
Investors from the Middle East
According to Tranio, investors from the Middle Eastern countries (Bahrain, Israel, Jordan, Kuwait, Lebanon, Saudi Arabia, Syria, Turkey and the UAE) are also active in the German market.
When it comes to Germany, Israeli nationals as well as the citizens of the UAE, Saudi Arabia and other Middle Eastern countries primarily turn their attention to seek out areas where properties are characterised by higher yields compared to Berlin, Hamburg and Munich.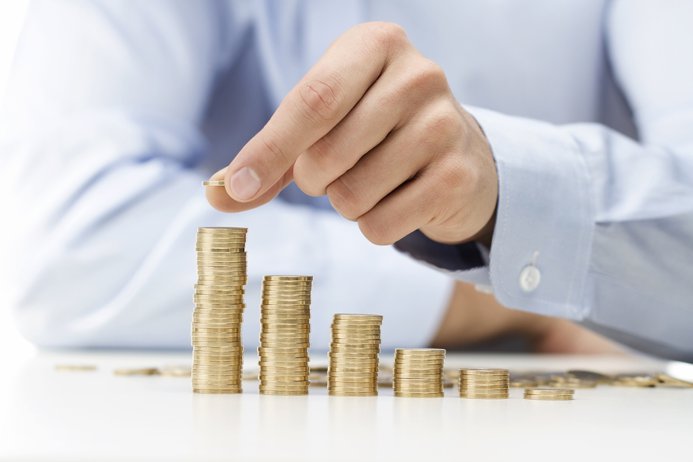 As demonstrated by Tranio's client request, Middle Eastern investors in particular look for the commercial properties with a budget of €5 to 10 million. The most popular commercial property types are hotels, shops, restaurants and cafes.
"Investors from Middle Eastern countries are very tough clients", according to Mr Ezhkov. "Their yield expectations are often exaggerated: they want to earn 10% on a lease, in the same way they are used to in their home countries, but this is not the way Germany's market works."
Such expectations are especially true of the Israeli investors as well, as they look for inexpensive properties with potential that can be improved (renovated) and yield around 7-8% or even 9–10% per annum. Ms Bulanova explains, "We have to explain that such levels or returns always involve high risks."
Among Tranio clients from the Middle East, Turkish investors are the most active. They aim to buy hotels and supermarkets in Germany. Their budget can reach €10M, but Tranio has also received several large-scale requests for €50-100M hotels.
Investors from the countries of the former USSR
Buyers from the countries of the former USSR represent a rather substantial group of investors on Germany's property market. "We have quite a number of clients from Ukraine, Kazakhstan as well as Azerbaijan", Boris Eliasson, Head of Tranio in Germany, says.
The most popular city for Russian-speaking investors that are looking to purchase a property is Berlin. 63% of the realtors surveyed by Tranio considered it a priority location. In addition, as observed by Frank Korablin, Head of Research at Aengevelt in his interview to Die Welt, the East-German cities of Jena, Leipzig and Magdeburg are also popular.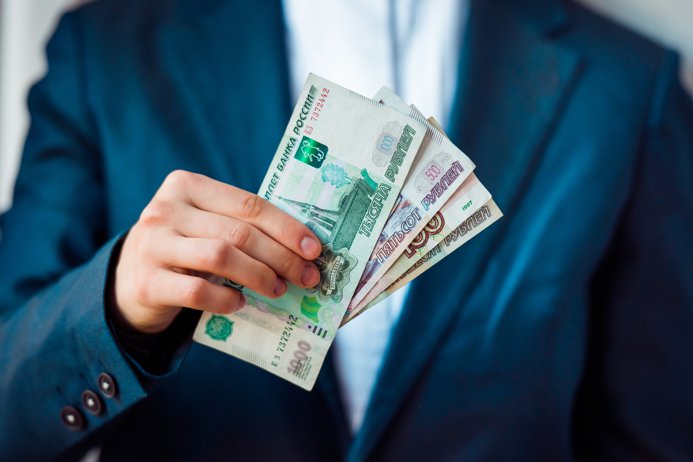 According to Tranio internal statistics, clients from a former Soviet Union are particularly interested homes and apartment rentals under €1M. The buyers with budgets above €1M are also looking towards retail properties. Meanwhile those ready to spend €10—15M choose hotels in most cases.
Clients from Russia are mostly interested in the income-generating property segment, and their budgets range from €3M to €5M. Russian nationals most often show interest in buying hotels, supermarkets, retirement homes and leased street retail properties.
Ekaterina Raznikova, Tranio Project Manager for Germany also observes Russian clients are interested in construction and renovation projects in Germany. "Such clients typically own businesses in the construction, trade and agriculture industries in Moscow and its regions. Their budgets mostly do not exceed €500,000. Unfortunately, there are not that many relevant offers on the German development project market. And when they come, they are usually in the form of a loan to the project company at a fixed interest rate without a sufficient collateral that could satisfy the investors."
Clients with budgets of up to €1.5M, have the opportunity to choose from the projects in B-locations (medium-sized towns) if ready to invest in mezzanine loans. With such a budget, it is possible to secure a more significant collateral by recording the name of the investor in the Land Register. Buyers with budgets ranging from €2M to €5M have more choice. They can opt for either the projects in A or B-locations. In this case, land plots are usually registered to the project company of the investor".
Naturally, German properties are also popular with investors from other countries. For instance, Tranio has observed a prominent presence of Scandinavian buyers, while the interest from South African investors is growing. This could be explained partially by the political and economic instability in the country, as investors seem to sell their domestic assets and transfer capital to Europe. The budgets of such buyers start from €5M. They consider all types of commercial real estate except warehousing and logistics properties.
Originally published on blaujournal.com
Subscribe not to miss new articles
We will send you a content digest not more than once a week
Subscribe
Done!