Latvian residency by investment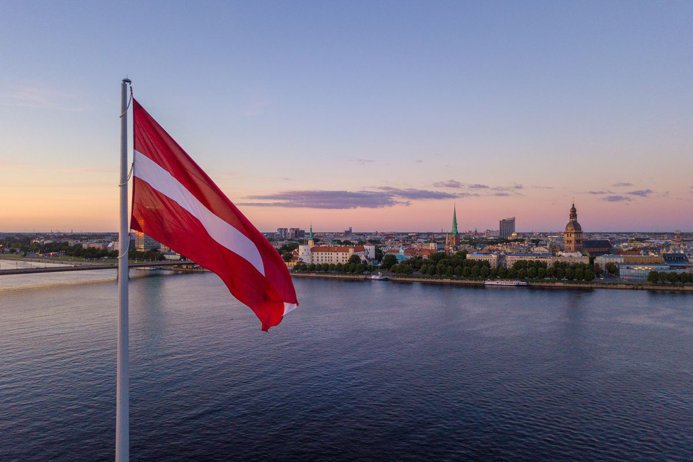 Latvia's popularity as an investment destination is largely driven by the residency or Golden Visa opportunities it can provide. Read on to understand more about Latvian residency through property investment. 
A Latvian temporary residence permit is a document that entitles foreign nationals to live and work in the country of Latvia. The presence of foreign nationals in Latvia is regulated by the 2002 Immigration Law of Latvia (Imigrācijas likums).

329,000 €

400,000 €

235,000 €
Visas
As a member of the Schengen Area, Latvia requires foreign visitors to have A, C or D type visas in order to enter the country. For more information, check out our Schengen Visa article.
Types of Latvian visas
A – airport transit visa (unified Schengen visa). This visa is designed for individuals to transit through  a Latvian airport.
C – short-term visa (unified Schengen visa). This visa allows foreign nationals to enter and stay in Latvia and other countries of the Schengen Area for up to 90 days within a given six month period. 
D – long-term visa (Latvian national visa). This visa is issued to foreign nationals who need to stay in Latvia for more than 90 days in a given six month period. The long-term D-type visa is valid for one year.
Visit the Office of Citizenship and Migration Affairs website for more details about Latvian visas. 
How to obtain a Latvian residence permit or Golden Visa

Since 2010, Latvia has been issuing residence permits to foreign nationals in exchange for investment in the country's economy. The most popular way to obtain an investment-based residence permit is by purchasing property.
Latvian residency is especially attractive as it provides visa-free access to Schengen Area member states and facilitates visa application to other developed countries.
The temporary residence permit entitles holders to stay in Latvia for five years and can be renewed.
As per Latvia's Immigration Law, foreign nationals can apply for a Latvian residence permit by investing a certain amount in different types of assets:
| Minimum amount, EUR | Investment vehicle |
| --- | --- |
| 50,000 | the capital of a Latvian enterprise with up to 50 employees and an annual turnover below €10M; |
| 100,000 | the capital of a Latvian enterprise with at least 50 employees and an annual turnover over €10M. |
| 250,000 | real estate with an assessed value of at least €80,000; |
| 280,000 | subordinated liabilities with a Latvian bank for five years. |
A residence permit can be obtained by purchasing two properties in Latvia for at least €250,000 in total. This means that an investor who wants to become a Latvian resident can buy two apartments at €125,000 each and obtain a Golden Visa. However, this applies only to purchases outside Riga, Jūrmala, Ādaži, Babīte, Baldone, Garkalne, Ikšķile, Ķekava, Mārupe, Olaine, Ropaži, Salaspils, Saulkrasti, Stopiņi Municipality and Carnikava.
Residence is only guaranteed to those buying buildings or developed land. Vacant land plots are not suitable for this purpose. At the same time, the property's assessed value must amount to at least €80,000. If the investor buys two properties outside the designated cities or territories, the cadastral value of each must be at least €40,000.
In order to obtain a Latvian residence permit, the investor must pay a non-recurring charge of 5% of the property value. A stamp duty of between €142.29 and €426.86 (depending on urgency) must also be paid for document review, in addition to a consular fee of €70.
Once obtained, the residence permit can be renewed every five years. Upon the second extension (i.e., 10 years after becoming a resident) the resident must pay €5,000. Foreign nationals can lose residency if their debts exceed €150.
Investors pay a $10,000 fee upon investing funds in a Latvian company.
Requirements for obtaining a residence permit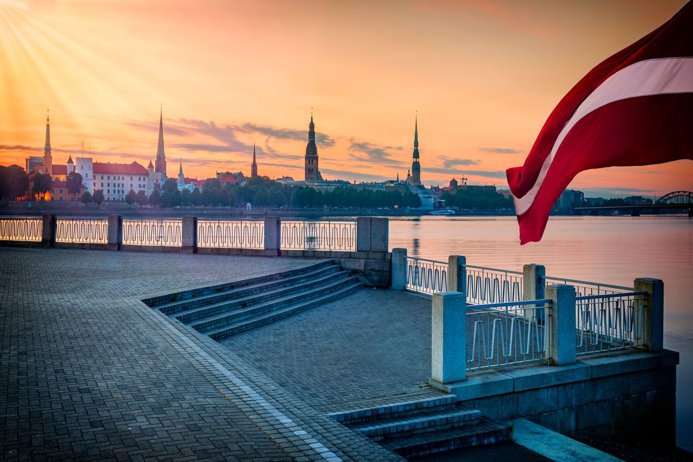 Meeting the requirements for a residence permit entitles the investor along with their spouse, minor children and dependants to residency.
The investor's parents can only obtain a residence permit if they have been officially deprived of legal capacity (due to Alzheimer's, Parkinson's or other diseases that make it impossible for them to stay in their home country alone).
The residence permit takes anywhere from one to three months to be issued. Property purchase and registration takes about six weeks.
When applying for residency, the following documents must be submitted to the Embassy of Latvia in the applicant's home country, or the Office of Citizenship and Migration Affairs:
 application, certified by the Latvian Office of Citizenship and Migration Affairs;
 passport and passport copy;
 applicant's questionnaire (can be obtained at a consulate);
 photo;
 police clearance, issued and certified by a competent authority in the applicant's home country;
 proof of financial solvency (minimum income per person is €370 per month);
 proof of the purchased property's market value amounting to at least €250,000 and the cadastral value amounting to at least €80,000 at least;
 property tax clearance certificate if the applicant has owned the property for more than a year;
 proof of residence in Latvia (purchase or rental agreement, etc.);
 other proof of the purpose of stay in Latvia.

375,000 €

350,000 €

550,000 €
Other grounds for obtaining residence in Latvia
 Family reunification (children, parents and spouses of Latvian nationals and non-nationals as well as Latvian permanent residence permit holders);
 employment (self-employment, contractual employment, scientific cooperation, etc.);
 studies at an accredited higher education institution or under an accredited programme, internship or training at an accredited educational institution;
 enrolling in a secondary education programme in Latvia;
 treatment at an inpatient facility;
 religious activity;
 the past status of a Latvian national or non-national;
 EU Blue Card ownership.
Advantages of Latvian residency 
A temporary Latvian residence permit enables the holder to:
 enter and leave the country freely;
 work and study in Latvia;
 use Latvian public and healthcare services on a fee-based insurance;
 issue visa invitations to relatives and others;
 travel freely across the Schengen area;
 apply for visas to other countries including Australia, Canada, the UK and the US;
 buy automobiles registered in Latvia for use in all EU countries without having to pay custom duties;
 obtain a driving licence valid across the EU.
It is important to note that the Latvian residence permit alone does not entitle the holder to work in other countries of the Schengen Area.
Permanent residence in Latvia
After five years of living in Latvia, the resident can either renew their temporary residence permit or apply for permanent residence. One prerequisite for obtaining permanent residence is a basic knowledge of Latvian.
It is necessary to have lived in the country for a significant period of time to obtain permanent residency. Permanent residency is the final step before subsequently obtaining nationality.
Unlike the temporary residence permit, permanent residency is indefinite in Latvia. Permanent residence must be renewed every five years, but this procedure is easier than extending a temporary residence permit.
Temporary and permanent residents of Latvia do not have the right to hold public office or vote in elections. 
How to obtain Latvian citizenship

The acquisition of a Latvian passport is regulated by Latvia's Citizenship Law.
Latvian citizenship can be obtained by the children and spouses of Latvian nationals as well as naturalised foreign citizens.
Latvian citizenship by naturalisation can be awarded to those individuals who:
 are at least 15 years old;
 have lived in Latvia for at least five years;
 have knowledge of the Latvian language, understand the basic principles of the Constitution of Latvia, are familiar with the country's national history and culture, and know the text of Latvia's national anthem;
 have a legal source of income;
 have submitted a statement giving up their previous nationality and have received permission for expatriation from the previous country of nationality.
Children below 15 years of age permanently residing in Latvia can be naturalised along with their parents.
Latvia does not recognise dual nationality.
Residence permit («Golden Visa») in other countries:
FAQ about residence permits and citizenship in Latvia
What are the grounds for obtaining a Latvian residence permit?
— Family reunification;
— Employment in Latvia;
— Studies at an accredited educational institution in Latvia;
— Treatment at an inpatient or rehabilitation facility;
— Religious activities in Latvia;
— Golden Visa for real estate investment;
— Capital investment in the country's economy;
— Latvian nationality before and including 17 June 1940.
Can Latvian citizenship be obtained by those born in Latvia?
The children of Latvian nationals automatically obtain citizenship by the 'right of blood'. For others, the following requirements must be fulfilled:
— the child must be born after 21 August, 1991;
— the child must permanently reside in Latvia;
— the child must be a non-national of Latvia or be stateless before applying for citizenship;
— the child's parents must be  permanently stateless or non-nationals of Latvia;
— the child's parents should have  been residing in Latvia for at least five years before applying.
What are the requirements for an applicant to obtain Latvian citizenship through naturalisation?
— At least 15 years of age;
— Residence in Latvia for the last five years;
— Proficiency in the Latvian language;
— Knowledge of the main provisions of the Republic of Latvia's Constitution;
— Knowledge of the national anthem lyrics and the history and culture of Latvia.
Which documents are required to obtain a visa to Latvia?
— valid passport;
— filled in visa application form;
— colour photograph (3,5x4,5 cm) with the face occupying 70-80% of the picture;
— health insurance (with a coverage of at least €30,000);
— bank statements for the last three months, payslips, sponsorship letter to prove financial sustainability
— roundtrip tickets or a vehicle registration certificate (when travelling by one's own car);
— signed consent to avail of the Latvian service provider's services.
Residence permit in other countries:
Subscribe not to miss new articles
We will send you a content digest not more than once a week
Subscribe
Property buying guide for Latvia
Article 4 of 6
Top 5 Articles of the Month