Property for sale in Latvia
All types
Type of property
Apartments

Houses, villas, cottages

Terraced houses

Show all types
120k – 13.8M
Price
100k

300k

500k

700k

1M

2M

3M
100k

300k

500k

700k

1M

2M

3M
Real estate in Latvia. Latvian property prices
Latvia is one of the most picturesque European countries. There are forests occupying over 50% of the land, the widest waterfall in Europe (Ventas Rumba) and about 2,000 lakes, which are mostly located in the south east of the country. Latvians speak foreign languages and the country has great air connections with many destinations. Riga, Jūrmala, Liepāja and Ventspils are the most sought-after real estate locations for foreign buyers. Many foreign investors buy property for sale in Latvia to lease it further. The average return on a flat in Latvia is about 2-3% per annum.
If you are buying real estate in Latvia for investment purposes, it is better to look for an apartment in Riga, especially in the Old Town favoured by tourists, students and business people. The buying prices of new Latvian real estate here is about €2,000–3,500 per square metre. Families with children generally choose apartments in the quiet green neighbourhoods of Kipsala, Zolitūde and Purvciems. €700–1,500 on average can buy a square meter here. Houses in the forested lake districts like Mezapark and Mārupe sell for at least €500,000–800,000.
The resort Jūrmala, some 25km away from Riga, is famous for its cultural life, broad sandy beaches and pristine pine thickets. Coastal properties sell for €500,000–1,500,000 here and prices for affordable housing start from €20,000 for one-bedroom apartments.
Foreign citizens buying properties in Latvia for over €250,000 are eligible for a five-year residence permit. The respective programme has been in place for five years and over 13,500 investors have already enjoyed its benefits.
Tranio's managers are here to help you select a property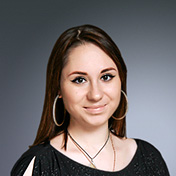 Darya Stakanova
Real Estate Expert
+44 17 4822 0039
0% commission to Tranio

Residence permit support

Mortgage rates from 4.8%