Bulgaria vs. Montenegro: where should you buy your holiday home
The Balkan countries of Montenegro and Bulgaria have much in common. Both countries have great beaches and ski resorts but they are also popular with holiday home buyers on a budget.
Property prices
House prices in Montenegro vary from €50,000 to €170,000 depending on the quality of the building, size of the home and how close it is to the beautiful Adriatic Sea. A one- or two-bedroom apartment on the coast costs €50,000–100,000 while houses sell for €130,000–170,000.
House prices in Bulgaria are somewhat lower: studios on the Black Sea and in ski resorts can be acquired for €30,000–50,000. Detached houses sell for €100,000.
| Bulgaria | Montenegro |
| --- | --- |
| Varna | Bar |
| Burgas | Budva |
| Pamporovo | Tivat |
| Bansko | Kotor |
| Sofia | Herceg Novi |
House prices in Bulgaria and Montenegro, as in many countries across Europe, peaked before the '08 financial crisis and only really started to recover by 2014. Since last year, the market has improved and prices in Bulgaria gained another 4% during the first half of 2015. Property in Montenegro suffered a similar fate but now experts are confident that the future is positive.
At the same time, maintenance costs in both countries are rather low compared to other European countries.
Bulgaria
Montenegro
Property tax
0.10–0.45%
of the property value
0.10–1.00%
of the property value
Utility bills
€106 per annum
€110 per annum
Insurance
€100–200 per annum
€30–70 per annum
The best places in Bulgaria to buy a home
Varna is a large resort on the Black Sea. Its main advantage is the extensive transport network that allows access by air, rail and ferry. Property here is the second most expensive in the country because the town is a very popular holiday destination.
Burgas is another seaside town that was named "best place to live in Bulgaria" in 2013. It is mostly known for its spas and hydrotherapy centres. There is a wide range of property for every taste and budget, but buyers should be warned that the secondary market has many shabby buildings that need extensive renovation work.
Pamporovo is a ski resort in the South. Nestled in the Rhodope Mountains, it is one of the most promising ski resorts in Europe with cheap property and lots of activity during the winter season. Prices in Pamporovo are half the national average.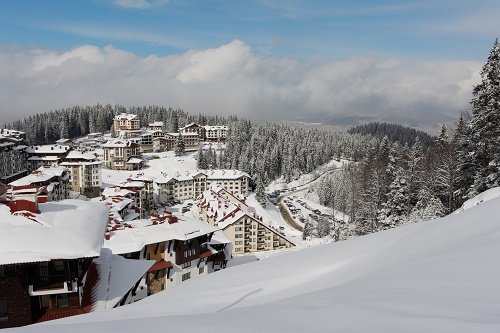 Bansko is the country's most famous ski resort, located at the foot of the Pierian Mountains. There are many restaurants, bars and ancient castles to entertain visitors and residents when they are not on the slopes. The resort has modern townhouses and old blocks of flats (cheaper but needing renovation). Prices in Bansko are half the national average.
Sofia, the capital, is mostly popular with students and business people. It has the oldest university in Bulgaria. Real estate is 24% more expensive than the national average.
The best places in Montenegro to buy a home
Bar is a major port with a marina that can accommodate 1,000 vessels. This city is popular with tourists for its sloping beaches and pine thickets. Bar mostly has new property and local prices are lower than the national average.
Budva is a very popular tourist destination with easy access (Tivat International Airport is 25 km away). It gets crowded during the summer because it has five of the most beautiful beaches in the country on the Adriatic coast. The local real estate market is made up of apartment blocks and hotels, but there are some elite properties for sale on Sveti Stefan Island.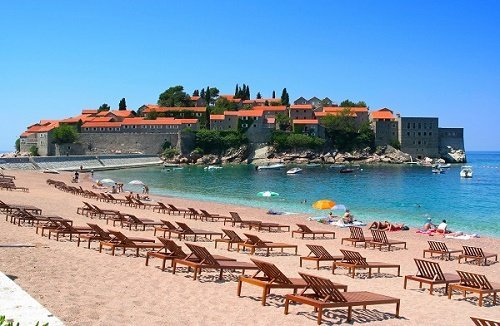 Tivat is another resort on the Adriatic. Even though it doesn't have as many beaches as Budva, it is a great place for a family holiday and has its own international airport nearby. There are many different property options from flats to mansions and villas.
Kotor is considered the cultural capital of Montenegro and is recognised by UNESCO as a World Heritage site. Property on the market varies from ancient villas to modern new developments.
Herceg Novi is an excellent choice for those looking for beaches, nightlife and culture. It is the largest city on the Bay of Kotor and has two Blue Flag beaches. The town is built on hill, meaning that every house has a lovely sea view.
Ivan Chepizhko, Tranio
Subscribe not to miss new articles
We will send you a content digest not more than once a week
Subscribe
Done!
Top 5 Articles of the Month