Houses for sale in Montenegro
In total 1,207 listings
Houses, villas, cottages
Type of property
Apartments

Houses, villas, cottages

Terraced houses

Show all types
Houses, villas, cottages

Castles
74k – 6M
Price
100k

300k

500k

700k

1M

2M

3M
100k

300k

500k

700k

1M

2M

3M
Montenegrin passports for the purchase of hotel rooms in Kolašin
Real project at a ski resort;
The investor gets a passport and a hotel room rental income;
The property is authorised by the government for the issuance of passports;
Investment amount €450,000 per family.
Request the project details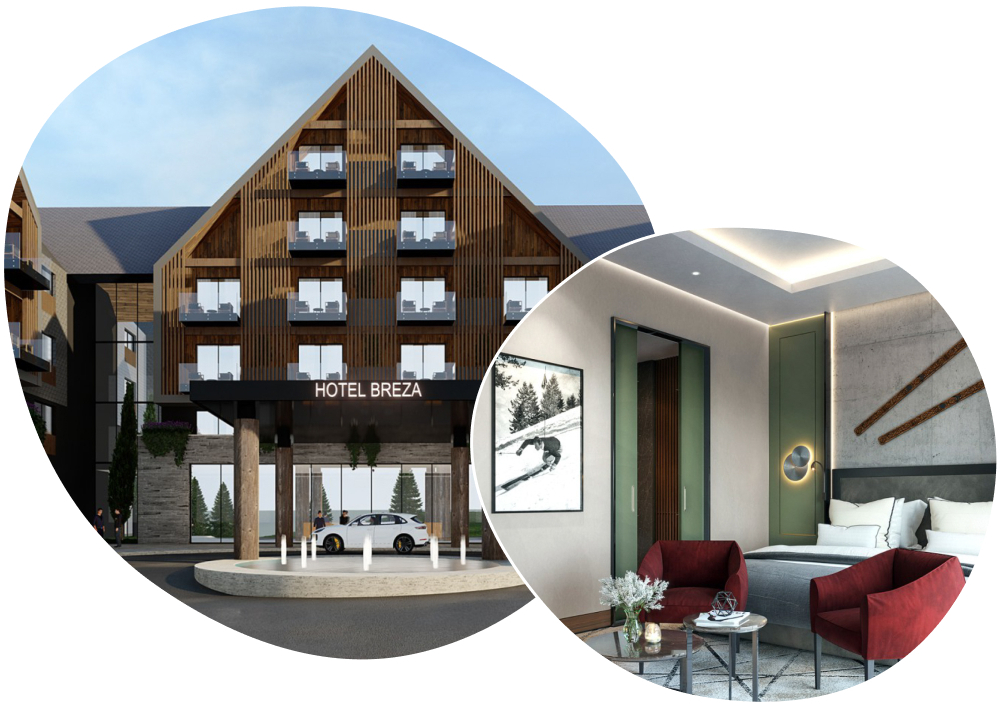 Recommended by the Editorial Team
FAQ about Montenegro
What is the process of buying a house in Montenegro?
It will take 2–4 months in average to register property ownership in Montenegro. To close a transaction, a foreign buyer needs to present a foreign passport of the home country, an individual seller is to produce a legal proof of property ownership and the excerpt from record in the local property registry, and a corporate seller should additionally provide the buyer with its corporate documents. See details
here
.
What are the house prices in Montenegro?
What taxes are charged on house purchase, ownership, and sale in Montenegro?
A transfer tax at 3% is charged on real estate transfers in Montenegro, and 21% VAT is levied if property has not been sold before. The real estate tax is levied for the use of the property at the rates ranging from 0.25 to 1% of the property value. Read more about the taxes charged on house purchase, ownership, rent, and sale in Montenegro on the 
website
.
Villas in Montenegro. Montenegro house prices
Montenegro is a top destination for overseas properties. Foreign investors prefer to buy new houses and villas in Montenegro as they are typically larger and better designed. New homes in Montenegro are profitable investments exempt from the 3% tax on pre-owned properties.
Houses for sale in Montenegro for €200,000–300,000 are the most sought-after by foreign buyers, particularly on the Bay of Kotor and Budva Riviera.
Budva is a busy town perfect for those who enjoy an active lifestyle. Properties here sell from €1,800/sq. m. and prime real estate costs €2,500–3,500/sq. m. Lower buying prices can be found outside Budva, like in the town of Petrovac where prices start at €500,000.
Prime real estate for sale in the popular resorts Sveti Stefan and Milocer sell for €3,000–5,000/sq. m. and homes in Montenegro's main port of Bar cost from €180,000.
Seaview properties along Kotor Bay (Risan, Perast, Kotor) are more expensive than in the rest of the country. A coastal house of 150–200 sq. m. can sell for €400,000 and €600,000 can buy a villa with land.