Cross-border real estate acquisitions in Europe are rising fast
European property has been gaining popularity with buyers from around the world over recent years. Real estate agencies in Europe have seen massive inflows of international clients buying apartments, houses abroad and commercial property – and it's no surprise: people are far more mobile than before and buy commercial property more often. Tranio reports on the growing popularity of European property.
Investments into European real estate double in a decade
The European property market is attracting more and more international buyers. Foreign direct investments into property have doubled this decade and increased 18 times since 1989 according to the Organisation for Economic Cooperation and Development (OECD). Stakeholders across the globe report growing interest from all continents: CBRE, a multinational real estate company, notes a stark rise in popularity with Middle Eastern buyers who are channelling 73% of outbound investments into European commercial property. At the same time, Google is posting a 30% rise in European property search results, both globally and from the United States, in the first quarter of 2015 compared to the same period in 2014.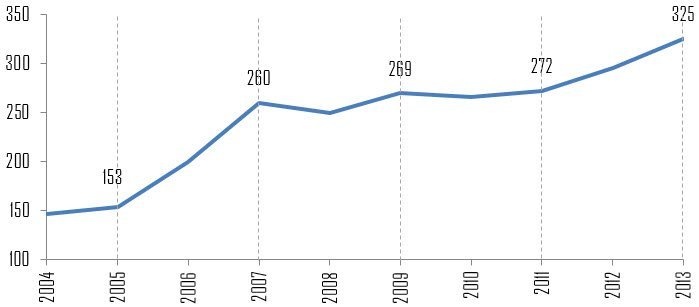 Meanwhile, it would seem that Europeans are just interested in their own real estate as their international counterparts, leading market players to review their business strategies.
"We ran the numbers for cross-border real estate acquisitions in Europe in early 2014 and the findings are far beyond all expectations. The number of Europeans buying real estate in neighbouring countries is several times that of the Russians and Chinese together. Given the above, certain real estate agencies are refocusing their client profiles and going more global. For instance, Tranio used to target Russian buyers but now we see potential in serving Europeans too" says George Kachmazov, Managing Partner at Tranio.
When it comes to choosing a permanent residence and investing, the locals prefer their neighbours and shy away from transcontinental commutes: Finns purchase in the Tallinn, Estonia, Czechs favour Austrian and German cities while the Brits go to France.
Vacation retreats, however, are subject to climatic preferences of each nation. Despite the distance, Northerners buying vacation retreats still tend to head south and Cyprus and Portugal still have more buyers from the UK, Germany, the Netherlands or Scandinavia for example.
Real estate demand fuelled by a new European landscape
The key drivers of cross-border acquisitions in Europe are vast and loop back to the major overhaul of Europe's political and economic landscape over the past two decades. The creation of the Eurozone, broad scale EU integration, increased wealth of the subcontinent's nations, proliferation and penetration of travel options for tourists, improved transport infrastructure and the fall of communism in Eastern Europe have all contributed to real estate demand.
Indeed, the old continent has changed a lot over the past twenty years and the heightened prosperity of Europe's nations is a major game changer for the real estate market. Knight Frank's 'The Wealth Report 2015' shows that Europe has more Ultra High Net Worth Individuals (of UHNWI) than any other region in the world. Currently, there are 60,565 UHNWI holding $6.4 trillion in cumulative capital in the region and, with forecasts suggesting their numbers will rise by 25% over the next decade, demand for real estate, particularly prime property, is expected to grow too.
The rapid rise of European prosperity in recent years has transformed property price dynamics in other countries and is generating more demand for overseas property. An excellent example is the annual salary of the average Swedish citizen. While in 2004, the Swedes' revenue gave them relatively equal buying power per square meter in Sweden and Spain, in 2013 the Swedes could buy twice the surface in Spain for the same amount. This trend now spreading to the EU's other wealthy states.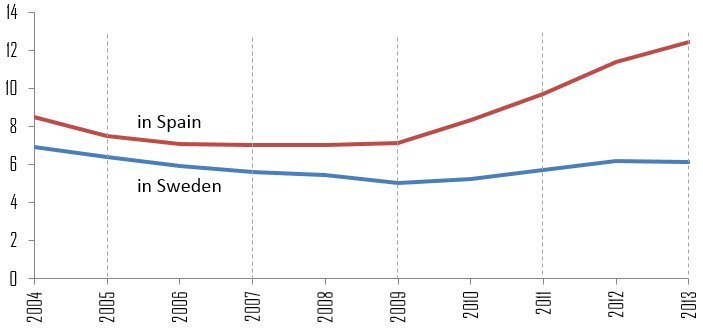 Nearly equally important in boosting foreign real estate purchases is the improved transport infrastructure which has facilitated cross-border and inter-regional mobility.
The advent of low-cost carriers has transformed mobility in Europe. Irish and British LCCs, Ryanair and EasyJet, ranked among the top ten largest global airlines by passenger traffic in 2014 carrying totally over 151 million people. According to Eurostat, European carriers ferried 361 million people inside EU borders during 2013, an increase of 19% more than in 2009. Meanwhile, incoming international traffic increased by 16%, reaching 435 million over the same period and by 23% since 2004 when the EU conducted its last major member-state integration.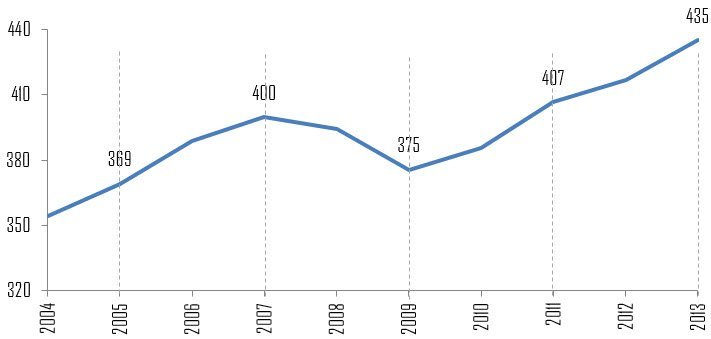 Significant amounts tourists come to Europe and end up buying a holiday home or flat at a resort they like, making tourism an important driver of the real estate market. A client of Tranio, Vladimir Kolesnik, chose his apartment in Montenegro because it was his favourite destination for family holidays.
"We bought an apartment in Montenegro so we could go to the seaside in a warm sunny place once or twice a season. It is so much easier to have your own flat by the sea than to stay in hotels like a tourist," explains Vladimir.
At the same time, estimates by the European Travel Commission forecast growth of global tourist mobility in the region by 2.4% every year until 2025 that should drive real estate acquisition.
Europe's common economic, political and customs space has also boosted the popularity of local properties among foreign citizens by making easier for them to buy and move to another member state. The OECD reports that migration from the region's developed countries to other European countries has nearly doubled in two decades and overseas real estate acquisitions have been following this migration pattern, which has jumped 1.8 times since 1994.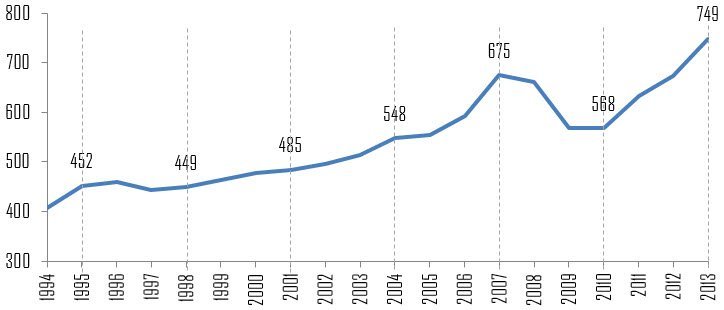 According to the expert behind 'The Wealth Report 2015', 14% of their respondents' clients in Europe plan to move to another country in 2015 and 24% intend to buy a new house.
Last but not least, the Internet has changed the face of foreign real estate and as telecommuting gains in popularity, so do migration and real estate acquisitions. The European Forum of Independent Professionals (EFIP) reported 82% more freelance workers in Europe in 2011 (compared to 2000), counting a total of 8.5 million people working remotely. Telecommuting has already changed the workplace and the chances are, it will transform the overseas property market too.
Yulia Kozhevnikova, Tranio
Subscribe not to miss new articles
We will send you a content digest not more than once a week
Subscribe
Done!
Top 5 Articles of the Month