I came, I saw, I bought: how to fall in love with a flat and buy it at once
Muscovite Vladimir Kolesnik used to travel to Baden-Baden. After many years spent in hotels, he finally made up his mind to buy his own home there. If he were going to buy property there, he wanted it to overlook the incredible natural beauty of Baden-Württemberg, and it only took him minutes to know that his current flat was the one for him. "A spontaneous piece of business, isn't it?" says Vladimir.
— Vladimir, when did you decide to buy property overseas?
— It struck me first back in 2007. I realised I needed a vacation retreat for the whole family: my wife, my children and myself. We bought an apartment in Montenegro, right beside the beach, so we could go off to the seaside in a warm sunny place once or twice a season. It is so much easier to have your own flat by the sea than to stay in hotels like a tourist.
Recently, we have been spending summer holidays in our "summer home" in Playa del Moncayo, in Spain's Guardamar del Segura.
And now we have another flat in Germany for romantic getaways with my wife and short trips for the whole family. We are way too busy to visit it as often as we'd want to, and all in all we only get to spend about two or three weeks a year there.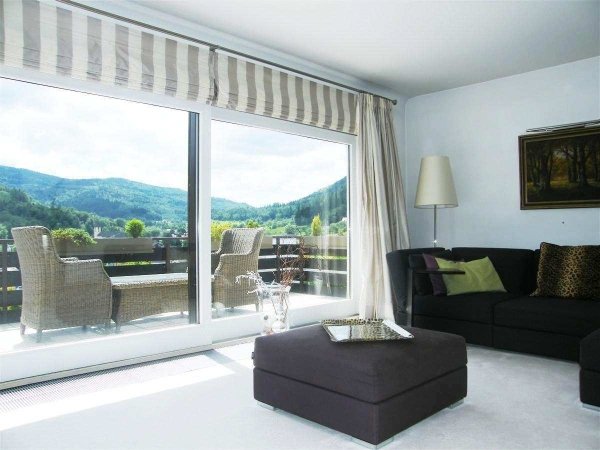 What sold it: floor-to-ceiling windows overlooking picturesque scenery
— Why did you choose Baden-Baden?
— The beautiful landscape. We'd always dreamed of owning a home in Germany, especially in Baden-Baden: we love the scenery and the great history that surrounds this place.
We used to stay in Baden-Baden a lot as tourists — well before we bought the apartment. I think we fell in love with the city on our first visit. Baden-Baden is a place for us to socialise with friends, enjoy good food, the legendary Black Forest (Schwarzwald), thermal baths, charming small towns, walking and cycling trails in the wilderness. This is the kind of place you want to come back to again and again, and probably when my wife and I get older we will settle here.
— How did you choose and buy your home?
— I contacted the managers at Tranio.com and they introduced me to a German real estate firm. So I came to Germany, spent all day with a realtor visiting a dozen of properties from the city centre to the outskirts. When I saw this apartment, I knew I had to buy it. It is a spontaneous piece of business, not a conscious choice, isn't it?
By the way, we only understood it afterwards, but it was the right choice to buy a small apartment: we spend little time there at the moment, so it doesn't make sense to have a large house and then pay maintenance fees.
— What did you like in that apartment?
— I wanted a home in a picturesque place, away from the busy city centre and the tourists. The view was crucial: I really wanted to have floor-to-ceiling windows with a view of the mountains, woods or valleys , not just an adjacent building, which was the only thing available in the city centre.
Curiously enough, my wife did not visit the flats with me, so I sent her pictures of three apartments that were similar in size and location, and she chose the one I liked best.
Eventually, we bought this apartment on the first floor of a small building. The windows here overlook scenery in two directions: a scenic meadow, forest and river on one side, and an old town, church and an apple orchard, on the other.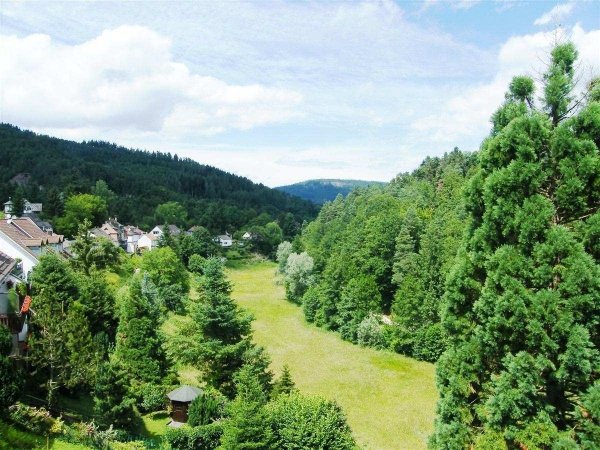 A scenic meadow, a forest and a river (see above) border the building where Vladimir Kolesnik bought his apartment on one side.
The other side: an old town, a church and an apple orchard
— How often do you visit Baden-Baden?
— Several times a year on various occasions. We always spend Christmas there with the children, but really Baden-Baden is wonderful in any season and especially in early spring, in March. And autumn is magnificent too!
— Germany is popular with the Russians because of the mortgages available. Did you get a mortgage?
— We knew we could, but we decided not to as we had enough money to purchase the apartment without a loan. In any case, it's good to know about these opportunities, they could come in handy for people buying property for investment purposes.
— How much does your home maintenance cost? Baden-Baden is a famous spa town, so it can't be cheap.
— To my knowledge, the resort status does not really affect apartment maintenance costs. We pay €2,000–2,500 in taxes and utility charges over a year. Gas and electricity bills are nearly the same as in Montenegro and Spain. The investment quality was not my primary consideration when buying that home. Nevertheless, I took it into account that value of property for sale in Germany increases steadily over the long term.
— What do you like most of all in and near Baden-Baden? Have you got any favourite places since the time you bought your apartment?
— Some places were already my favourite before I bought the place. There are many landmarks in and near Baden-Baden, so there's always something new to discover, new people to meet – and by the way, Germans are not as prim as we think they are. Besides, Baden-Baden is in the very heart of Europe near the border with Switzerland and Colmar in France. You can discover the whole continent while living here.
If we could recommend anything, it would be the walking tour around Baden-Baden's historic part, the Lichtentaler Allee, to enjoy the fresh air, followed by an excellent meal in one of the many restaurants. Or we also just enjoy sitting out on the balcony eating delicious food and admiring the view. If only we had but enough time to do everything we plan!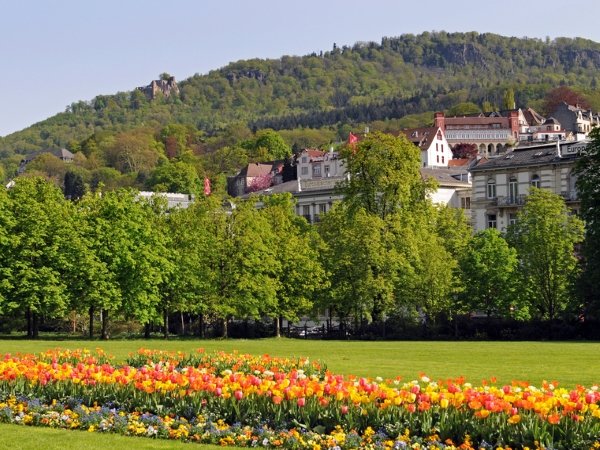 — How did you hear about Tranio.com? Why did you choose us?
— I heard about George Kachmazov's company from a friend of ours and came to you because there are far too many real estate companies in the European property market and it is difficult to understand who is the best to deal with. Tranio.com's assistance with finding a reliable partner where we wanted to buy came at a good time.
— Will you recommend us to your acquaintances and colleagues?
— Sure, I will and have already recommended. My friends bought a house in a ski resort in Italy via Tranio.com and are happy with the service. Now Tranio.com is helping me sell the flat in Montenegro, as we have not used it much of late.
— Do you plan other property acquisitions in Germany or other countries?
— Quite possibly, but this time as an investment since property acquisitions in Europe are as profitable as in Russia now if not more attractive because you don't have to think about the political and economic environment. I am sure that Tranio.com will help me find the right property to invest in.
Artyom Milovanov, Tranio.com
Subscribe not to miss new articles
We will send you a content digest not more than once a week
Subscribe
Top 5 Articles of the Month