Property for sale in Switzerland
All types
Type of property
Apartments

Houses, villas, cottages

Terraced houses

Show all types
Terraced houses

Islands

Show popular
300k – 57.6M
Price
100k

300k

500k

700k

1M

2M

3M
100k

300k

500k

700k

1M

2M

3M
Need to know in Switzerland
Real estate in Switzerland. Swiss property prices
The Swiss real estate market is remarkably steady and shows sustainable growth. The prices of real estate in Switzerland rise by 1–3% a year in average. The buying price of properties in condominiums gained 56% from 1998 to 2011. The prices of Swiss real estate were increasing even during the 2008–2009 financial crisis and went up by 4.6% in 2013. Swiss property for sale costs €5,300/sq. m. in average.
Apartments in Geneva, Switzerland, are the most expensive and sell for about €14,000/sq. m. €1,500,000 can buy a house, which is twice as expensive as in the other regions of the country. Apartments in skiing resorts (Sankt Moritz, Verbier, Zermatt, Gstaad) are expensive too priced over €11,000/sq. m. Prime houses average €27,000/sq. m. Gstaad is the most expensive of the resorts with prime properties priced at up to €45,000/sq. m.
The Swiss market imposes a lot of restrictions on foreign citizens buying property. Non-residents may not buy property in every city and canton of Switzerland. A foreign citizen may not own a house of over 200 sq. m. or land of above 1,000 sq. m.
The demand for resort property rose by 65% in 2010. Prime property of over €1,000,000 is the most sought-after investment in Switzerland.
Tranio's managers are here to help you select a property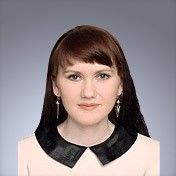 Anna Boyarchukova
Head of Residential Department
+44 17 4822 0039
0% commission to Tranio

Residence permit support

Mortgage rates from 1%