Places to buy property for medical treatment abroad
Medical tourism is one of many reasons for buying foreign property. Thousands of people come to Austria, Bulgaria, Germany, Israel, Slovakia, Slovenia, Turkey, France, the Czech Republic, Switzerland and other such countries which have resorts with hot springs, good health facilities with qualified professionals and a refreshing climate to improve their health.
Numbeo Health Care Index
(2016)*
Health
costs,
USD p.a.
per capita (2014)
Number of physicians
per 10,000 people
(2005–2013)
Index
World
ranking
Austria
78.80
7
5,580
n/a
Bulgaria
53.42
63
662
86.4
Germany
76.02
11
5,411
136.1
Israel
75.47
12
2,910
83.0
Slovakia
61.15
50
1,455
93.9
Slovenia
63.07
45
2,161
109.8
Turkey
71.87
22
568
41.1
France
80.60
3
4,959
124.9
Czech Republic
74.64
16
1,379
n/a
Switzerland
69.93
26
9,674
214.1
*Estimates the quality of medicine and equipment, the qualification of physicians and the cost of services.
Austria
According to Numbeo, Austria makes the top ten list of countries with the best healthcare systems. It has all the essentials for treatment and fitness: clean mountain air, resorts with mineral (iodine, radon sulfur*, salt) waters and upscale medical services.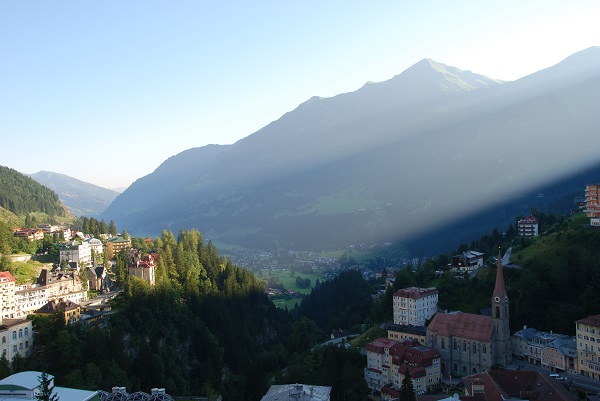 Styria (Steiermark), a region with a mild — almost Mediterranean — climate, is famous for its hot springs. The most important resorts of Styria are Bad Blumau, Bad Waltersdorf, Bad Gleichenberg, Bad Radkersburg, Köflach and Loipersdorf.
Over 60 healing springs run through Carinthia (Kärnten), near the resorts of Bad Kleinkirchheim and Villach. These localities are perfect for those who want to combine spa treatment with skiing. Bad Gastein, a winter resort with hot springs rich in radon, is located relatively close to Salzburg. The resorts of Bad Ischl, Bad Hall and Bad Zell in Upper Austria (Oberösterreich), as well as Bad Fischau-Brunn and Bad Schönau in Lower Austria (Niederösterreich) are also famous.
The health services and the quality of life in Austria are on a par with those of Switzerland and Germany, while the property in Mozart's homeland is much cheaper: outside the metropolitan areas, residential properties cost €2,500–3,500 per sq m. Those who wish to reside in Austria permanently and receive treatment in the country at the same time can choose Bad Gastein, often referred to as "the Alpine Monte Carlo", for example. A spacious flat at this resort costs €400,000–600,000 on average.
Bulgaria
Of the "healthiest" European countries, the closest and cheapest for Russian nationals is Bulgaria. The country has over 600 springs of all the known mineral water varieties that boost immunity and cleanse the body of toxins. The healing powers of the springs were acknowledged even by the Thracians, who lived in the area thousands of years ago.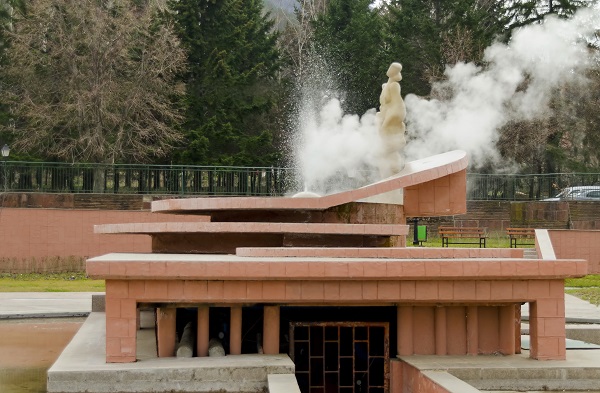 The most famous balneological centres of Bulgaria are the Burgas Mineral Baths (Бургаски минерални бани), Kyustendil, Sapareva Banya (Сапарева баня), the Sliven Mineral Baths (Сливенски минерални бани), Sofia and Hisar. The mineral waters in the town of Bankya near Sofia, in the town of Sandanski in Southern Bulgaria (Sandanski is considered to be one of the best European resorts to treat bronchial asthma) and in the towns of Velingrad, Devin and Kostenets, among others, are famous for their curative properties.
Such resorts offer aromatherapy, mud therapy, kinesiotherapy, therapeutic showers, paraffin treatment, chromotherapy, thalassotherapy and massages to their guests. You can combine your holidays near the sea with treatment in Albena, the Burgas mineral springs and the resorts of Golden Sands (Златни пясъци), as well as in Saints Constantine and Helena (Св. Константин и Елена) and Pomorie.
Property prices in Bulgaria hover around €600–900 per sq m. A flat at the resort of Golden Sands costs €70,000–120,000.
Germany
Germany has been famous for its high-quality healthcare for a long time. Many prominent people, including the writers Nikolay Gogol and Chinghiz Aitmatov, the Bolshoi Theater Ballet Director Sergey Filin and the actors Elizabeth Taylor, Suzanne Somers, Anthony Quinn and William Holden, received treatment there.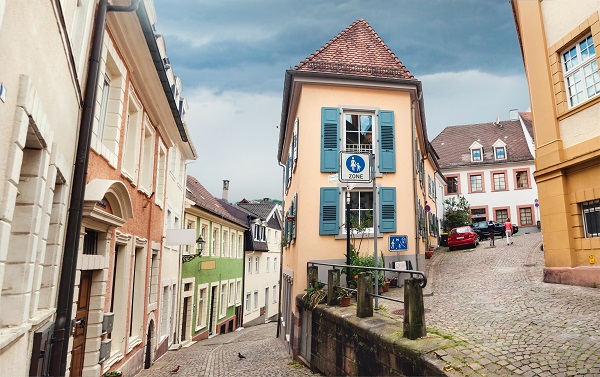 In addition, Germany is the European leader in spa treatment. The resorts located in the southern regions are known for their thermal waters, mineral springs and therapeutic muds. In the eighteenth and nineteenth centuries, all the European nobility would frequent them. Today the country has about 900 resort hotels specialising in hydrotherapy, mud therapy, massages and other treatments.
Most German and Austrian resorts have the word "Bad", meaning "bath" or "mineral water resort", in their names. The most famous German resorts are Badenweiler in the state of Baden-Württemberg, Baden-Baden, Bad Kissingen, Bad Reichenhall in Bavaria (Bayern), Bad Kreuznach in Rhineland-Palatinate (Rheinland-Pfalz), Bad Nauheim, Bad Homburg vor der Höhe, Wiesbaden in Hessen and Bad Elster in Saxony (Sachsen).
Baden-Baden is the most popular resort among Russian nationals who want to receive treatment in Germany. There is a wide variety of property for those who plan on settling down in Germany or coming regularly to the country to recover their health. The prices for flats in Baden-Baden start at €100,000. Property for sale in Germany costs €2,000-5,000 per sq m.
Israel
Receiving treatment in Israel is popular among foreign nationals, especially the citizens of Cyprus, Russia, the US and Ukraine. Medical tourism annually brings at least $40-60M to this Middle Eastern country.
Israel has an abundance of highly-qualified professionals, its hospitals are equipped with modern facilities and the pharmaceutical enterprises produce high-quality medications. Israeli medical centres specialise in cardiology, neurosurgery, oncology, organ transplantation, urology and in vitro fertilisation.
The most popular natural health resort of the country is at the Dead Sea, one of the saltiest bodies of water on the planet where it is even impossible to sink. The sea is also famous for its sulfidic muds that contain bromine, iodine and other substances beneficial to the body. Over a dozen dermatological clinics, which treat skin diseases, arthropathies and chronic arthritides, are located on the Dead Sea. Even the local air and sunshine are beneficial to the body: the air helps to cure respiratory illnesses, and the sea's position below sea level and high atmospheric pressure shield visitors from sun poisoning, ameliorate hypertension, and allow for extended periods of heliotherapy.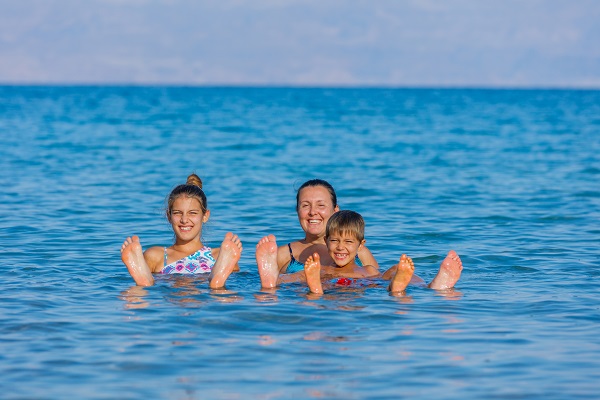 The town of Ein Bokek, which offers treatment of skin diseases, as well as locomotor and cardiovascular system ailments, is located along the southern stretches of the Dead Sea. Ein Bokek borders another two resort towns: Neve Zohar and Hamei Zohar. Ein Gedi, an oasis in the Judean Desert famous for its sulfur springs, is situated on the west coast of the Dead Sea. Arad, where asthma and bronchitis can be cured, is located 25 km to the west from the sea.
Many foreign citizens cannot imagine their lives without Israeli medicine. Buying residential property in the country makes sense for those who want to use the services of the local physicians continually. Average property prices in Israel range between €3,000 and €7,000 per sq m. The prices for spacious flats in good districts range from €300,000 to several million euros.
Slovakia
Slovakia has almost 1,500 mineral and hot springs at 22 health resorts. Water is used there for balneotherapeutic purposes: balmy, pearl, thermal and carbon dioxide baths, along with mud therapy, are offered to visitors.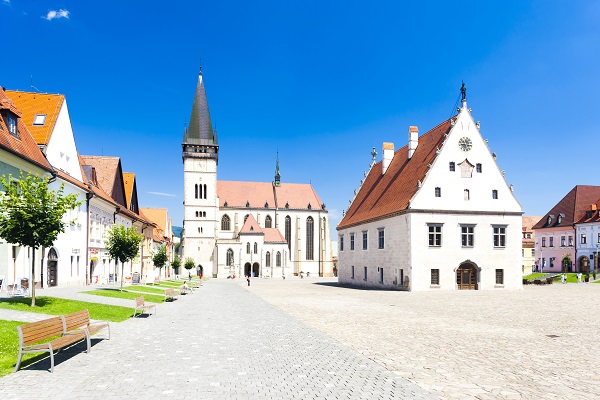 The medieval town of Bardejov, which is home to the Bardejovské Kúpele mineral springs, is located in the east of Slovakia. Along the middle reaches of the Váh River the resorts of Nimnica, Piešťany, Trenčianské Teplice, near the Carpathians — Bojnice, Vyšné Ružbachy, Rajecké Teplice, Sklené Teplice, Sliač and Turčianske Teplice — are located.
Slovakia also has climatic health resorts: Nový Smokovec, Tatranská Polianka, Tatranská Lomnica, Štrbské Pleso. The villages of Bešeňová and Liptovský Ján have thermal beaches. The local mineral springs are recommended for treating many diseases. In the High Tatras (Nový Smokovec, Štrbské Pleso) the centres for treatment of different allergies and asthmas are located.
As is well-known, those who live in a home environment recover the quickest. If you want to receive treatment in Bardejov, you can buy a detached house for €100,000–250,000 or a flat for €50,000–60,000 there. The average square metre price for apartments in Slovakia ranges from €800 to €2,500.
Slovenia
In Slovenia, there are 15 therapeutic centres where health-promoting activities are combined with active leisure, such as skiing, golfing and rafting. The country's unique geographical location allows for sunbathing near the Adriatic Sea on one of the beaches of Izola, Koper, Piran or Portorož just a couple of hours after enjoying the mountains. Portorož, whose name means "port of roses", offers treatments for the gynecological, neurological, neurological and skin-related and locomotor system-related diseases and disorders, as well as stress and obesity. These treatments include massage, seaweed compresses, mud therapy, combined physiotherapy, baths, inhalations and antirheumatic and anti-cellulite programmes.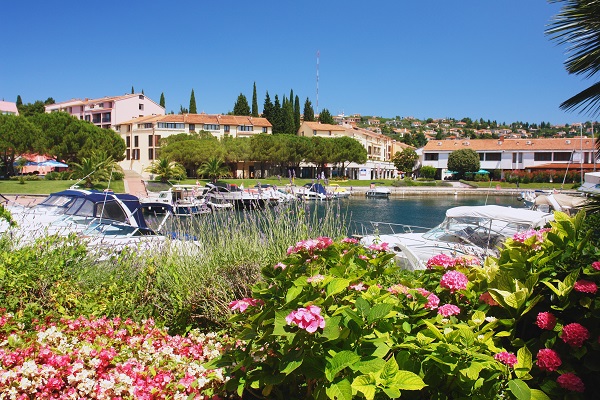 Other famous Slovenian health resorts are Dobrna, Dolenjske Toplice, Laško, Moravske Toplice, Strunjan, Terme Čatež and Šmarješke Toplice; the resort of Radenci supplied the Austrian Court and Vatican with mineral water in the nineteenth century. Average property prices in Slovenia range between €1,000 and €2,900 per sq m.
Turkey
Turkey is known as a tourist paradise for lovers of the sun and the sea, yet it even has famous resorts with hot medicinal springs. One of them is Pamukkale (meaning "cotton castle" in Turkish), located in the southwest of the country. There are 17 geothermal springs with a high concentration of calcium oxide and temperatures ranging from 35° to 100°C, as well as snow-white limestone terraces with bodies of water.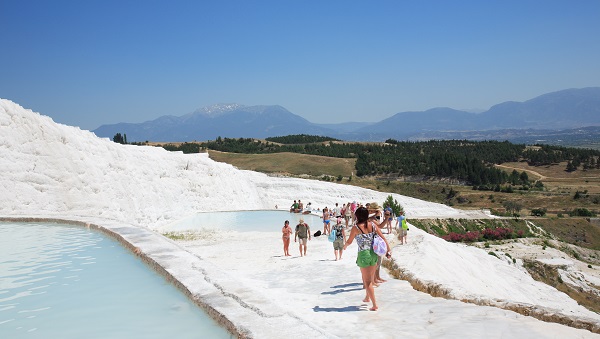 Another Turkish health resort, Yalova — 2.5 hours away from Istanbul by ferry, is famous for its hot springs and refreshing mountain air. Mustafa Kemal Atatürk, the first president of the Republic of Turkey, liked to rest there. Baths, hammams, saunas and massages are offered to visitors at Yalova.
Residential properties in Turkey cost €700–2,400 per sq m on average. Flats cost €60,000–100,000 on average.
France
France is the world's leader in thalassotherapy: it has almost 50 specialised centres providing this service. Thermal water treatment is common. There are over 100 resorts and 1,200 mineral springs, or 20% of the European total. The resorts of France attract 550,000 visitors annually, 10% of them are international guests.
Prior to the First World War, the Côte d'Azur was the largest centre for tuberculosis treatment. Tsesarecvich Nicholas Alexandrovich, who died in 1865 in Nice, received treatment there. People suffering from nervous system disorders, diabetes and obesity often frequented the Côte d'Azur.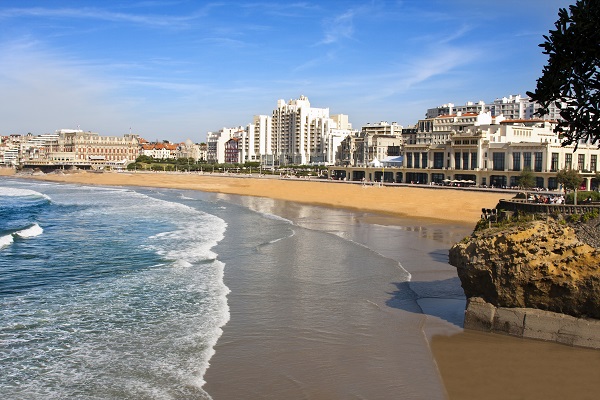 Spa centres can be found at many French resorts, including Antibes, Biarritz, Saint-Malo, Fréjus, Aix-en-Provence and Aix-les-Bains. The world-famous Évian-les-Bains resort is located on the shore of Lake Geneva. Many people like going on holidays or for treatment near Quiberon Bay, where one of the leading thalassotherapy centres is located. The Vichy balneological resort has been known since the times of the Roman emperor Diocletian. The waters of the local mineral springs are saturated with sodium bicarbonate and carbon dioxide.
Many of those who regularly come to France for treatment find buying a property in this country more convenient than staying at the hotels. Both low-cost flats and luxurious villas are offered at the resorts. For instance, in Biarritz you can buy a small flat with a sea view for €250,000. You can buy a villa with a sea view but for €2–3M in the same place. The average square metre price of property for sale in France ranges from €2,000 to €6,000 outside the metropolitan areas and from €8,000 to €10,000 in Paris.
Czech Republic
The Czech Republic is one of the European leaders in medical tourism. Its capital, Prague (Praha), was the first city where balneology began to be taught as a university subject. The Czech balneological resorts have been extremely popular among foreign nationals since the nineteenth century. The most famous locales are Darkov (Lázně Darkov), Karlovy Vary, Luhačovice, Mariánské Lázně, Poděbrady, Teplice, Františkovy Lázně and Jáchymov. The local mineral waters and therapeutic muds vary in temperature, chemical composition and medicinal properties.
Foreign citizens most often come to Karlovy Vary on holidays. In Karlovy Vary, there are 15 springs with temperatures ranging from 30° to 72°C. The local healthcare centres use respiratory practices, inhalations, therapeutic physical training, massage, electrotherapy and light therapy, thermotherapy in the form of mud baths and poultice applications, herbal baths and phytotherapy. Karlovy Vary has over 100 km of footpaths for healthy walks.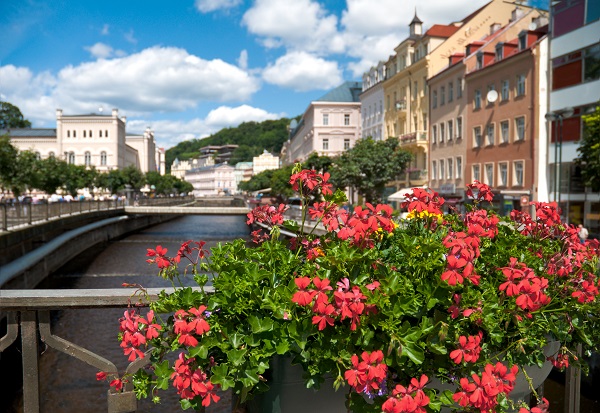 Mariánské Lázně, a resort famous for 40 cold acid springs, is located near Karlovy Vary. Medicinal muds and gases are also used there. There are about a hundred or more springs around the town.
The Czech Republic's residential property costs €1,100–3,100 per sq m. The prices for flats in Karlovy Vary start at €70,000.
Switzerland
Switzerland's healthcare system is one of the best in Europe. The country has a lot of good clinics and rehabilitation centres.
Many Russian writers and their relatives received treatment in Switzerland. "Olga has gone to Switzerland, to Basel, to cure her teeth for now. Today her permanent teeth are golden, for all her life", Anton Pavlovich Chekhov wrote of his wife. Arthur Conan Doyle also took his wife there, while Robert Louis Stevenson improved his health in Davos. In fact, it was in Switzerland that Dr. Schneider treated the fictional Prince Myshkin in Fyodor Dostoyevsky's novel The Idiot.
The most famous Swiss health resorts are Bad Ragaz, Vevey, Geneva (Genève), Yverdon-les-Bains, Lavey-les-Bains, Leukerbad, Lausanne, Montreux and Scuol. People afflicted with locomotor, circulatory, neural and respiratory system diseases visit there.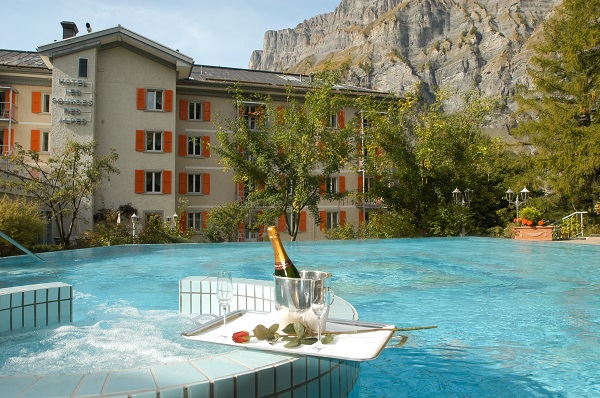 Leukerbad is the most prestigious resort in southwestern Switzerland. It is located in the mountains and surrounded by a pine forest. Bad Ragaz, whose springs have been appreciated since the thirteen century, is located an hour's drive from Zurich (Zürich). The hot springs in Yverdon-les-Bains, located 40 km away from Geneva on the Lake Neuchâtel shore, are also popular. The hottest waters in Switzerland (62°C) can be found in Lavey-les-Bains. This resort also offers steam hammams, the air in which is beneficial to the lungs.
Those who want to improve their health by using the gifts of Switzerland's naturally convalescent homes should consider settling down at one of the country's spa resorts. For instance, you can buy a chalet for €3M or a flat with individual thermal water service for €1.5M. The average square metre price in Switzerland falls between €7,000 and €14,000.
Generally, Bulgaria, Slovakia, Slovenia and Turkey are considered the more affordable countries for treatment and foreign property purchase. Israel, France and Switzerland are notable for their high-quality healthcare systems and high costs of living. As for Austria, Germany and the Czech Republic, these countries may be considered the "golden mean", combining reasonable property prices and quality healthcare.
Originally published on Escapeartist.com
Subscribe not to miss new articles
We will send you a content digest not more than once a week
Subscribe
Top 5 Articles of the Month