Profits to rise with occupancy for Germany's rental accommodation
Commercial property investments soar in "Big Seven" cities
Investments into commercial property for sale in Germany have soared in 2015, beating last year's figures by 50% already. By October 2015, €38.1 billion had already been invested compared to €39.8 billion for the whole of 2014 according to CBRE. Property in the country is particularly popular with foreign buyers who made up 53% of all transactions between January and September while portfolio investments represented 37% of the total investment volume.
Check out this article for news on the Germany's leading commercial property segments in 2015.
In 2015 the most popular residential property segments of the commercial market in Germany are:
The most popular destinations are Germany's "Big Seven": Berlin, Hamburg, Düsseldorf, Cologne, Munich, Frankfurt am Main and Stuttgart. Together, they generate more than half of all transactions on the market. These large cities are recognised as established markets where property has higher liquidity and demand is strong.
Hotel accommodation
Germany is Europe's second most popular tourist destination after Spain with overnight stays reaching 350–400 million per year according to CBRE.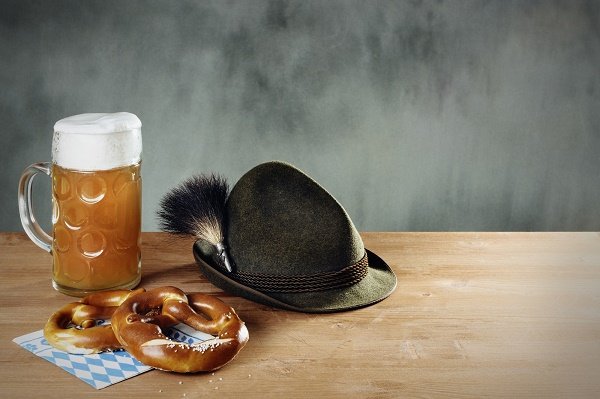 Locations: hotels in Germany's "Big Seven" cities are the most in demand and have the lowest risk for investors. Berlin, Munich and Frankfurt am Mein are the most popular destinations, with hotels accommodating the lion's share of foreign tourists in 2014 according to the Federal Statistical Office of Germany (Bundesamt für Statistik). Premises located near car parks, restaurants, shops, entertainment and attractions, landmarks or offices are in great demand regardless of the region.
Budget: €3–4 million for the property with outsourced management services. Hotel room units cost about €0.5–1.0 million and about €1–5 million for a bed&breakfast. Big hotels cost tens of millions of euros. In Q2 2015, 35% of investments were into four-star hotels, followed by three-star (27%) according to Colliers.
Yields: self-managing the hotel property will earn an investor up to 8% — but less if it is outsourced to a management company. Average yields for hotels in Germany are between 5.00% and 5.25% according to CBRE, and is typical for the three- and four-star hotels. The high-end five-star hotels usually generate about 2–3%.
Vacancy rates: average German hotel occupancy is 70%, a figure that should remain stable for Frankfurt and Berlin throughout 2016 according to PwC, a financial group.
Lease contracts: Management companies offer two types of contracts, which pay either a revenue share or a fixed income (linked to inflation index).
Occupancy rate,
%
2014
ARR,
EUR
2014*
RevPar,
EUR
2014**
Yield,
%
Q1 2015
Berlin
76.6
089
68
5.75
Cologne
70.3
088
62
6.00
Düsseldorf
66.9
099
66
6.00
Frankfurt
68.4
095
65
5.50
Hamburg
79.4
091
73
5.50
Munich
78.3
110
87
5.21
Stuttgart
73.7
090
66
5.80
Germany
70.1
087
61
5.00–5.25
Commercial apartment buildings
€13.3 million was invested into commercial apartment buildings in Germany in 2014 according to CBRE. 80% of investors are Germans, but nationals from neighbouring Austria and Switzerland are also active on the market.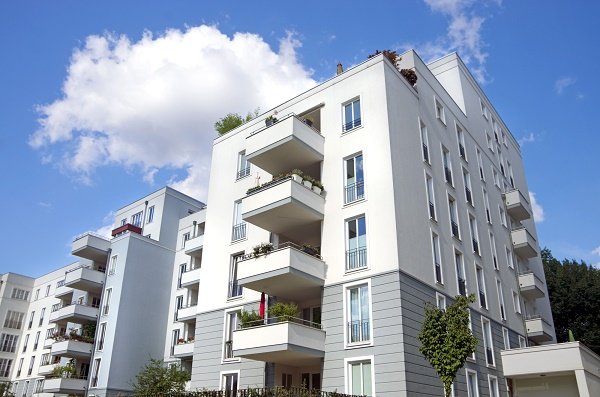 Locations: Berlin is the most popular city with the investors, followed by the large cities of Bavaria and North Rhine-Westphalia. Property in these locations is easy to sell in comparison to property in the East, which curries less favour with investors.
Budget: in popular locations, property can cost twenty times the annual rental income. In other destinations, prices exceed the annual income by eleven or twelve times. The average residential unit price in Q3 2015 was €87,700 while apartment building prices start from about €250,000–300,000 according to CBRE. The average sales price for a block of residential flats is €2.5 million.
Price dynamics: prices in Germany are rising, particularly in the "Big Seven". Prices in Frankfurt and Stuttgart gained 12.6% between H1 2014 and H2 2015 and Munich has the most expensive property €5,770 on average.
Rent dynamics: rental rates in Stuttgart gained 8.5% year-on-year by H1 2015 and 6.2% in Munich 6.2%, which is the most expensive city for tenants at almost €16 per square metre on average. Average rental rates in Germany hover around €9–11 per sq m per month.
Yields: yields on residential property yield in Germany range from 4% to 7% depending on the location and condition of the property. "Big Seven" properties generate 4–5% yields on average but 11–18% returns per annum including price growth. High yields (i.e., 15–20% per annum) are characteristic of high-risk non-liquid properties and should be treated with caution.
Vacancy rates: the "Big Seven" are in demand and with 2% vacancy on average, tenants have little choice in the matter. A massive 99.6% of flats are occupied in Munich and 99.3% in both Hamburg and Frankfurt.
Lease contracts: rental rates can't rise more than 20% in three years according to German law and can only be increased if they have remained unchanged for 15 months in a row. Investors who want to raise the rent must give tenants three months to agree or terminate the lease agreement. Nearly all the rental contracts in Germany are made for an indefinite term and the right to termination is set out in the law for both parties.
Prices
H1 2015
Vacancy
rate,
%
2013
Yield,
%
2014
Rental rate,
EUR/sq m
per month
Annual rent
dynamics,
%
Buying price,
EUR per sq m
Annual price
dynamics,
%
Median
rent
Range
Median
price
Range
Berlin
09.05
06.45–13.50
5.0
3,020
1,560–5,150
09.1
1.8
5.4
Hamburg
10.80
07.85–15.10
1.7
3,790
2,330–6,120
06.1
0.7
4.9
Düsseldorf
09.65
07.45–13.60
1.6
3,160
1,800–5,780
10.9
1.6
5.2
Cologne
09.90
07.30–13.55
5.1
2 ,840
1,460–4,660
06.1
1.2
5.1
Munich
15.95
12.10–25.65
6.2
5,770
4,000–8,110
09.1
0.4
4.4
Frankfurt
12.75
09.00–18.50
5.6
3,990
2,190–6,350
12.6
0.7
5.3
Stuttgart
11.95
08.85–17.60
8.5
3,340
2,120–5,790
12.6
1.2
n/a
Student accommodation
Germany is famous for its high-quality education system and four German universities rank among the Top 100 universities in the world according to the QS World University Rankings. In 2014, 300,000 international students came to Germany. This country also has one of the highest number of universities per capita: 379 accredited universities (240 public, 99 private and 40 under the jurisdiction of the Church in Germany).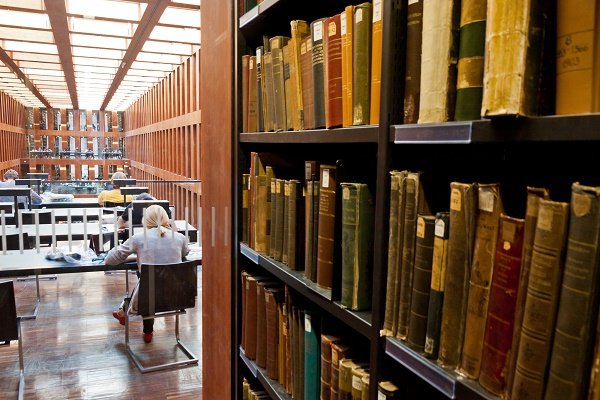 Locations: top German student cities include Munich, Hamburg, Cologne, Frankfurt and Stuttgart according to CBRE.
Rental demand: 13% of students live on campus and 63% rent flats or apartments in private student complexes according to Savills. Most students choose accommodation near the universities. Studios of up to 30 sq m are the most popular.
Yields: average net yields on student properties in Germany is 5% according to Savills.
Rental rates: 330,000 students in Germany's biggest university cities spend between €350 and €450 on rent per month. The most expensive one-bedroom flats are in Freiburg (€650 on average), Frankfurt (€637) and Munich (€563). The lowest rental rates are in Dresden (€329) and Kassel (€370).
Vacancy rates: Vacancy rates in the "Big Seven" don't exceed 2% and Munich has the highest occupancy (99.5%).
Lease contracts last one year in general and it is common for students to share accommodation and split the rent.
Vacancy rate,
%
2012
Rental rate,
EUR/sq m
2013
Average rental rate,
EUR/sq m
per student
2014
Berlin
2.0
7.95
256
Cologne
1.4
9.25
269
Düsseldorf
1.7
9.03
272
Frankfurt
0.8
11.67
366
Hamburg
0.7
10.25
269
Munich
0.5
13.59
305
Stuttgart
1.3
10.27
281
Retirement homes
According to the UN forecasts, by 2050 over 40% of the population will be over 60 years old. As demand for retirement homes grows, market capacity will need to expand in order to accommodate tens of thousands more people.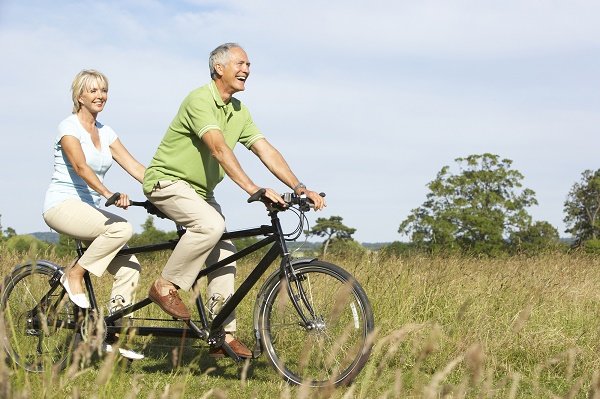 Locations: large provincial and midsized university towns as well as the areas nearby are popular. An investment will be more successful if there is well-developed infrastructure, care facilities, hospitals and rehabilitation centres as well as good transport options and access.
Rental demand: 100+ suite senior homes with the possibility of expanding capacity and changing the layout are popular. In terms of units, single rooms usually measure 18 sq m and doubles 25 sq m at least. The property should not be more than 10 years old but ideally is new or completely renovated so as to minimise costs linked to changing construction and care standards.
Budget: retirement homes require investments of at least €3–5 million, but come with good yields.
Yields: average yields are 7.5%.
Lease contracts are usually long-term and rigid, lasting five years and more. Local law protects investors from a tenant's financial insolvency and the state covers incurred, thus securing rental income for the owner.
What to expect in 2016
Germany's GDP is expected to grow until 2020 as unemployment rates continue to decrease and household incomes rise. These parameters are good indicators of positive market conditions for investing into commercial property. Despite falling yields in major commercial property segments (i.e., office space), demand for rental property will continue to grow alongside demographic pressure. With 800,000 migrants set to pass Germany's border in 2015 and occupancy rates above 99% in the leading cities, higher household income and demand for rental property should positively influence the residential buy-to-let segment.
Yulia Kozhevnikova, Tranio
Read more:
Subscribe not to miss new articles
We will send you a content digest not more than once a week
Subscribe
Done!