Invest in the UAE real estate in 2022

This article provides an overview of the property market in Dubai for investment purposes. In particular, Tranio will explain about the legal framework for foreign investment and the role of national regulatory arms, as well as discuss main investment schemes, the potential yields and tax rates in the Dubai real estate market.
Dubai is now rapidly recovering from the recent pandemic restrictions, and its real estate sector is more active than ever, commissioning on average between five and six thousand new objects per month. In addition, the government is doing its best to facilitate the process by relaxing the legislation and motivating foreigners to invest in off-plan projects.
The actual demand for new commercial and residential property is growing too, especially among foreign investors, and prices for luxury real estate are on the rise. In the following sections, we will briefly highlight the most significant reasons to invest in Dubai property and describe the best locations to do it in 2022.
Relevant Statistics
1. In the last twelve months, foreigners bought more than 20,000 private property objects, which is the highest since 2014.
2. Foreign direct investment (FDI) in the luxury real estate sector increased by 130% over the same period, breaking the UAE's all-time record.
3. According to reports from the major property development companies in Dubai, their profits are currently growing at the average rate of 250% per year.
4. Annual data on the capital inflow in Dubai shows that foreign nationals have invested most in high-end real estate of Business Bay and Jumeirah Islands.
Highly regulated industry
Dubai's government has done a great deal improving the market transparency and the service quality for property investors in the recent couple of years.
For one, the Emirate keeps updated its digital real estate registry processing the transactions with off-plan and ready properties in Dubai and providing a smooth experience of market research to potential investors from all over the world.
For two, a remote deal in the Dubai real estate market is a comfortable visit to a one-stop-shop for online property search, booking and sales contracts, title deed registration, property management, utility bills or tax payments. The latter is rarely needed, as Dubai retains a zero-tax on income and capital gains, inheritance or gifts, as well as real estate and gold.
For three, the Emirate has considerably extended the areas of new-build properties available for freehold ownership by foreign nationals. In addition, the financial terms of such investments have been made very lucrative indeed. For example:
Foreigners no longer have to secure and confirm local sponsorship.
100% ownership of the purchase is now permitted to foreign citizens.
If you do not reside in the UAE permanently, your income outside the country is exempt from taxation.
If you rent out your private or commercial property, VAT will only be 5%.
Foreigners are now permitted and, in fact, actively stimulated to invest in an off-plan property too, even in such upmarket areas as Business Bay.
Regulatory arm – Real Estate Registration Agency (RERA)
In an attempt to stimulate foreign direct investments in the Emirate's residential property market, the Dubai Land Resources Department has founded the Real Estate Regulatory Agency, commonly known as RERA, to provide the following legal and administrative services:
Transparent and efficient application and registration processing
Government support for various legal, financial and insurance companies involved in property purchase transactions
Registration, accreditation, regulation and supervision of real estate rental and sale agencies
Regular statistical research and publications on the current state of affairs on the relevant market
Active support for international investments in the local real estate
Penalisation for violations of relevant laws and regulations, including unjustified breaches of contracts
RERA maintains complete public confidentiality of all parties.
Real estate investment management and promotion center
While RERA deals primarily with legal and administrative matters, the Real Estate Investment Management and Promotion Unit of the DLD is focused on stimulating and facilitating actual investments, equally responsive to local and foreign investors. This department plays a significant and invaluable role in:
Active promotion of real estate purchase transactions
Financial support for various banking, legal and other auxiliary services involved
Development and maintenance of a stable, safe and business-friendly environment in the relevant sector of the national economy
Convenient Mortgage Terms
They have also made it a lot easier and more profitable to take mortgage loans from local banks. As a result, the total capital gains from these loans jumped up by nearly 80% in 2021, breaking a six-year record so far. The most significant changes include the following:
1. The mortgage loan can constitute as much as 60% of the purchased property's total market value.
2. As a foreign resident, if you stay in the country permanently, the maximum amount of your mortgage loan will be increased even further to 80% of the purchased property's total market value.
3. By far the best gift from the state is that you can now apply for and receive a loan even before you sign a property transfer agreement. In other words, you can first get the money and then start searching the market, which makes the process a lot less complicated, and enhances your purchasing capacity too.
Immediate residency
Investing in Dubai property is also an easy way to obtain permanent residence in the UAE. All you need to do is purchase real estate for at least one million UAE dirhams, and you will get the so-called real estate owner visa.
Another condition is that, if you have taken a mortgage loan from a local bank, you must pay back at least 50% of it first. The terms for the actual duration of the residence permit thus obtained break down as follows:
| | | | |
| --- | --- | --- | --- |
| Investment Amount in UAE dirhams | 1 mln Dh | 5 mln Dh | 10 mln Dh |
| Investment Amount in US dollars | 205,000 $ | 545,000 $ | 1.36 mln $ |
| Visa Duration | 3 years | 5 years | 10 years |
| Visa Extension Option | Yes | Yes | Yes |
An investor will have to own the property for the entire duration of the visa in order to apply for visa extension for the next 3, 5 or 10 years period.
In addition, the UAE Immigration Department provides special conditions for the elderly foreign residents. Basically, you will get a permanent residence permit, which is called a retirement visa, if you are:
Older than 55;
Purchase a private property for at least 2 million Dh;
Deposit at least 1 million Dh to your local bank account;
Confirm your income (active or passive) of 20,000 Dh per month.
In the case of joint investments, the minimum amount required for immigration purposes is simply one million UAE dirhams per person, disregarding the applicant's age and visa duration.
Attractive rental yields
Dubai's developers maintain the high quality of construction and design, especially in the case of upmarket private property. For example, the luxury space for each dollar invested is one of the largest in the world.
In addition, investments in the local property are also quite lucrative, compared to other large cities around the world. The local rental yields are quite high, reaching up to 10% in some cases, which is one of the best figures by international standards.
Given that Dubai's population is constituted mainly by middle and lower-middle class, the best ROI comes from small one-bedroom flats in the vicinity of basic public facilities, such as transportation, schools and polyclinics.
Rent-to-own scheme
Often called a rent-to-buy deal, rental purchase refers to a notarised agreement that the tenant will be paying the rent until he is ready to buy the property, which he can do at any point in time. Typically, the terms become much more lucrative for the tenant in such a case, often allowing him to save at least one-quarter of the future down payment.
Rent-to-own transactions are practised increasingly more often in Dubai these days. Such deals are actually quite beneficial for landowners and developers as well, since they allow the seller to attract potential buyers who otherwise would not have sufficient funds for an adequate down payment.
The Dubai Land Resources Department is there to ensure that real purchase transactions are absolutely safe for the parties involved.
Favourable tax conditions
Rental yields are also totally exempt from both income and capital gains taxation in the UAE. The rental interest rates, on the other hand, are between 3% and 5%, which is pretty low by international standards.
The repayment terms are fairly flexible and may be extended to as long as 25 years under certain conditions. And as a cherry on top, there will be no stamp or property tax to pay.
Dubai's overall high standard of living and comparatively reasonable price list for real estate have made it the prime target for transnational property investment in 2022. Besides, the UAE government has made everything possible to make such foreign investments exceptionally convenient and profitable.
High rental yields, low tax rates, excellent choice of high-quality properties and accessible immigration procedures make the Emirate a highly anticipated destination. In the section below, we will briefly describe the six locations in Dubai that have been most favoured by foreign investors in 2022.
Best Areas for Investment in 2022
Business Bay
This skyscraper haven constitutes a downtown commercial district of Dubai. It consists of business and residential buildings, as well as numerous parks, entertainment centres and canals.
Dubai Creek Harbour
A natural seawater inlet, Creek Harbour is particularly favoured by foreign investors and tourists alike. It is located near a large wildlife sanctuary where you can watch thousands of migratory birds and many fish and mammal species.

$679,000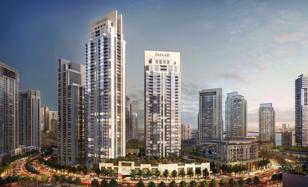 From $598,000
Dubai Marina
Located in Dubai West, Marina is all made of canals that stretch for three kilometres along the Persian Gulf. This upmarket suburb is second in luxury to the city centre only.

$491,000

From $297,000

From $397,000
Dubai Hills Estate
This luxury estate has become the most popular place of residence in the local expat community. It is located in the vicinity of the famous Dubai Hills Mall and the country's best golf course.
Emaar Beachfront
Conveniently nested between Marina and Jumeirah, this neighbourhood boasts a very well-developed infrastructure and is currently the best location for an off-plan property investment in Dubai.
Palm Jumeirah
Constructed as an archipelago of man-made islands, Jumeirah has joined the list of Wonders of the World, and you can even see it from outer space.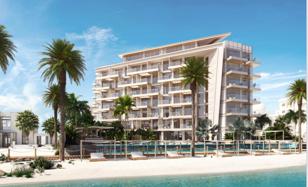 From $1,888,000

From $435,000

From $699,000
Location

Minimal and Average Price in UAE dirhams

Minimal and Average Rental in UAE dirhams

Business Bay

480,000 Dh

7.2 mln Dh

42,000 Dh

390,000 Dh

Dubai Creek Harbour

750,000 Dh

3.3 mln Dh

40,000 Dh

200,000 Dh

Dubai Marina

670,000 Dh

4.9 mln Dh

45,000 Dh

215,000 Dh

Dubai Hills Estate

720,000 Dh

12.9 mln Dh

45,000 Dh

283,000 Dh

Emaar Beachfront

1.4 mln Dh

3.8 mln Dh

220,000 Dh

270,000 Dh

Palm Jumeirah

780,000 Dh

13.5 mln Dh

60,000 Dh

325,000 Dh
Subscribe not to miss new articles
We will send you a content digest not more than once a week
Subscribe
Top 5 Articles of the Month