Spain vs. Portugal: the definitive guide for overseas property investors
Overseas property investors around the globe are drawn to the Iberian Peninsula. Spain and Portugal consistently rank among the best countries for investors wishing to acquire property abroad.
This is due largely to the fact that both offer a wealth of benefits, including attractive property prices and the coveted Golden Visa programmes. However, each boasts a unique investor experience.
For those convinced that they want to purchase property in the Iberian Peninsula, but who are unsure which country would best suit them, we have compiled an in-depth overview of the ins and outs of purchasing property in both.
Prices and development prospects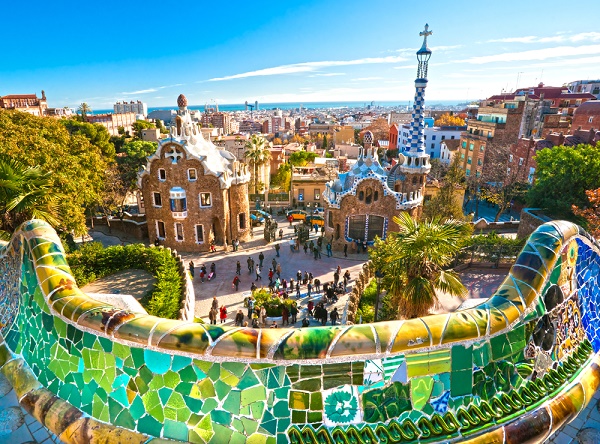 As of September 2016, the average housing price across Spain was €1,636 per sq m., according to Spanish real estate service Fotocasa. However, prices vary tremendously by property type and region. For example, one can find a modest 3-bedroom apartment just outside of the popular port city of Valencia for as little as €18,500, or a sumptuous 12-bedroom villa in Marbella for €85,000,000.
Region
12-month average
housing prices
Basque Country
€2,746/m²
Madrid
€2,232/m²
Ceuta
€2,133/m²
Catalonia
€2,035/m²
Balearic Islands
€1,876/m²
Melilla
€1,778/m²
Cantabria
€1,713/m²
Navarra
€1,613/m²
Galicia
€1,612/m²
Asturias
€1,591/m²
Aragon
€1,488/m²
Castilla y Leon
€1,447/m²
Andalucia
€1,439/m²
Canary Islands
€1,342/m²
La Rioja
€1,303/m²
Comunitat Valenciana
€1,278/m²
Murcia
€1,147/m²
Extremadura
€1,096/m²
Castille La Mancha
€1,047/m²
Within each region, buyers will find significant price variations depending on the type of property they're interested in acquiring.
For example, the average housing price in Catalonia, whose regional capital of Barcelona is broadly considered to be Spain's top tourist destination, is €2,035/m². Investors eyeing Northern Catalonia's picturesque Costa Brava can find studio apartments for as little as €45,000 (€1,730/m²) or sprawling seaside villas for €16 million (€18,604/m²).
The average housing price in the Basque Country, which boasts stunning views of the Bay of Biscay, storied Belle Époque architecture, and one of the world's highest concentrations of Michelin star restaurants, is €2,746/m². Investors can scoop up a 3-bedroom apartment in the region's de facto capital of Bilbao for €78,000 (€1,392/m²), or a three-story sea-view home designed by a world renowned architect for €2,650,000 (€4,401/m²).
House hunters looking for a bargain would do well to consider Castille La Mancha, Spain's most inexpensive region in terms of housing. Known as the setting of Miguel de Cervantes' "Don Quixote" and home to the ancient city of Toledo, the region's housing prices average a mere €1,047/m².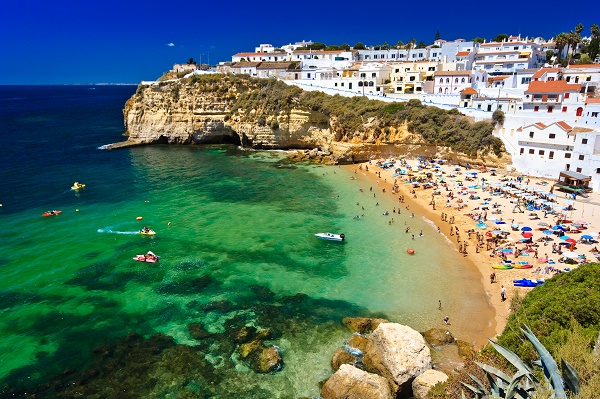 As of August 2016, Portugal's overall housing price average was €1,073/m², according to the country's Instituto Nacional de Estatistica.
As is the case with Spain, housing prices in Portugal vary significantly by region and type.
Area
Overall average
dwelling cost
Algarve Region
€1,376/m²
Lisbon Metropolitan Area
€1,301/m²
Madeira Autonomous Region
€1,166/m²
Azores Autonomous Region
€972/m²
Norte Region
€947/m²
Alentejo Region
€914/m²
Centro Region
€876/m²
Overseas property investors have traditionally flocked to Portugal's capital city of Lisbon and its nearby coastline, where the average housing price is €1,301/m². The average rate among the bottom 25% of dwellings in the municipal area is €840/m², while the top 25% of dwellings are appraised at an average of €2,078/m². As a mid-range option, for €180,000 (€1,607/m²) buyers can purchase a 2-bedroom apartment with sweeping sea views just north of the capital in the tranquil resort town of Ericeira. Big spenders can purchase a beachside mansion built by a legendary architect in the glamorous town of Cascais for €13,000,000 (€10,887/m²).
Another favourite among foreign investors is Algarve, Portugal's southernmost province, surrounded by nearly 200 km of scenic coastline. At €1,376/m², Algarve boasts the country's highest average housing price. But those looking for lower-end purchases still have a wealth of options in the region. While villas in Algarve typically start at about €11,000,000, studio apartments average about €70,000–80,000. Even €60,000 (€923/m²) can get you a cosy 2-bedroom apartment in the beach town of Albufeira.
Madeira, a lush volcanic archipelago some 1,000 km off the coast of mainland Portugal, offers an average housing price of €1,166/m². This autonomous Portuguese region, a favorite among European tourists, has attractive options for investors with a broad range of budgets. For €123,000 (€982/m²), you can get a fully equipped 2-bedroom apartment in a trendy neighborhood, while €1,158,000 (€4,106/m²) can get you a luxury penthouse apartment with a large private balcony and panoramic views of the ocean.
In terms of development prospects, both Spain and Portugal boast excellent potential, which is why both were included in Tranio's 2016 ranking of the five best European countries for overseas property investors. Though the property markets of both countries were hit hard by the 2008 global financial crisis, their economies are on the road to recovery. As such, savvy investors are buying now while prices are still relatively low, and then sitting back and waiting for prices to rise with continued economic growth.
Additional costs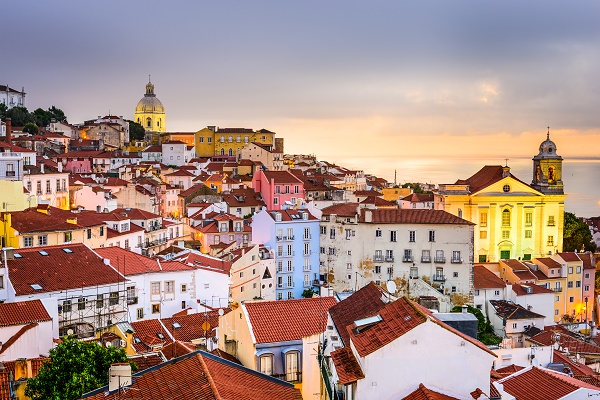 The additional costs associated with purchasing residential property in Spain is slightly higher than that of Portugal, as outlined in the table below:
 
Spain
Portugal
Legal fees
€1,000−2,000
1-2% of the transaction value
Notary fees
€400-900
€250-300
Obtaining a VAT identification number (NIF)
—
€7.5
Property registration with the Land Registry
€200-450
€250-400
Property transfer tax (for existing residential property)
8−10%
1−6%
Stamp duty (for newly-built residential property)
typically 1−1.5%
0.8% + 0.6% when taking out a mortgage loan;
1% on residential buildings worth €1m or more
VAT (for newly-built residential property)
10%
23%
Mortgages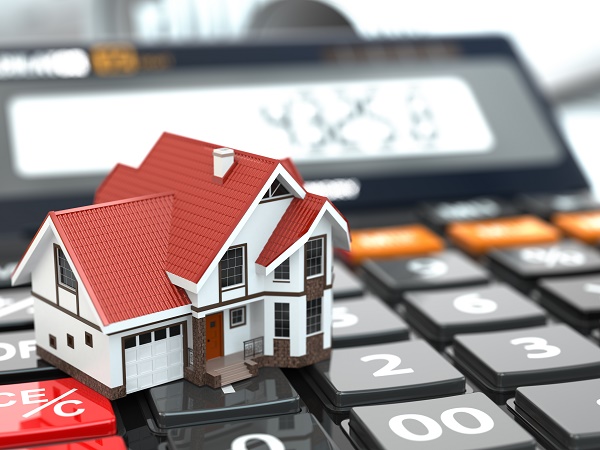 While the mortgage terms for non-residents are similar across the Iberian Peninsula, the process of obtaining a mortgage is comparatively difficult in Portugal due to stringent eligibility requirements.
|   | Spain | Portugal |
| --- | --- | --- |
| Initial payment | 30−40% | 30−50% |
| Rate | 2.5−5.25% | 3.5−5.25% |
| Monthly payments | Not to exceed 35% of the borrower´s income | Not to exceed 35% of the borrower´s income |
| Minimum loan amount | €20,000 | €100,000 |
| Maximum loan amount | Up to 70% of the property value | Up to 70% of the property value |
| Loan term, years | 10−30 | Up to 20−25 |
| Maximum age, years | 75 | 80 |
Property maintenance costs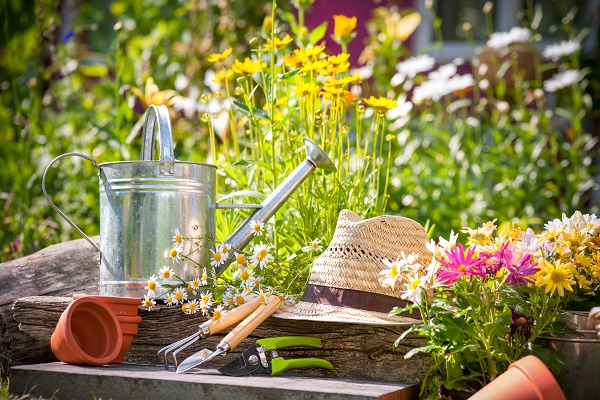 Property maintenance costs, which include taxes, insurance, management company fees and utility bills, amount to an average of €2,000 a year in Portugal and to an average of between €2,500 and €2,800 a year in Spain.
The table below contains a breakdown of the various maintenance payments investors can expect to make in both countries:
 
Spain
Portugal
Utility bills
~€120 per month
€90−100 per month
Insurance (optional)
€180−480 per year
€200−400 per year
Annual property tax
3% of cadastral value for non-residents;
0.3-0.4% of cadastral value for residents
0.4-0.8% of cadastral value.
Taxes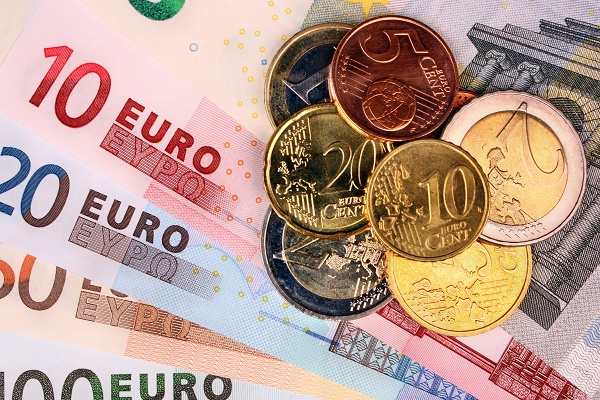 Overall, Portugal's tax burden is lighter than that of Spain. However, taxes can vary significantly based on the circumstances of the property.
 
Spain
Portugal
VAT
10−21
23
Income tax for non-residents
24 for non-EU citizens;
19 for EU citizens
25
Wealth tax
0.2−2.5
—
Inheritance tax
7.65−34
10
Rental income tax (if applicable)
24
28
Capital gains tax (paid by the seller)
19−23
28
Urban land value increase tax (paid by the seller)
Rates vary across municipalities
—
Migration legislation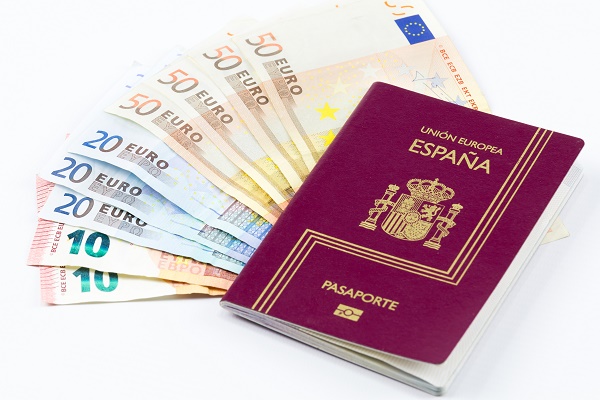 Both countries are Schengen Area members and apply the same visa requirements for Schengen Area non-residents. Residency and citizenship are also granted on similar bases.
Both Spain and Portugal adhere to the Golden Visa programme, which gives investors the opportunity to obtain residency via property investments.
The investment threshold can be comparatively low in Portugal, with qualifying properties in Portugal starting at €350,000; however, this specifically applies to urban renewal projects. Standard property purchases must amount to at least €500,000 to qualify for the Golden Visa programme.
After five years with a Portuguese Golden Visa, investors can apply for permanent residency and after another year — for citizenship.
In Spain, the investment threshold is €500,000.
Spain has comparatively strict citizenship requirements. Investors who qualify via Spain's golden visa program can obtain one- to two-year, renewable residency permits. After five years, these investors can apply for permanent residency. Notably, to obtain permanent residency, the investor would have to prove long-term residency. Specifically the investor would have to prove that he or she had lived in Spain for at least six months each year for five years.
Investors can then apply for citizenship after 10 years, provided they are able to prove long-term residency for the course of that period.
Climate and environmental performance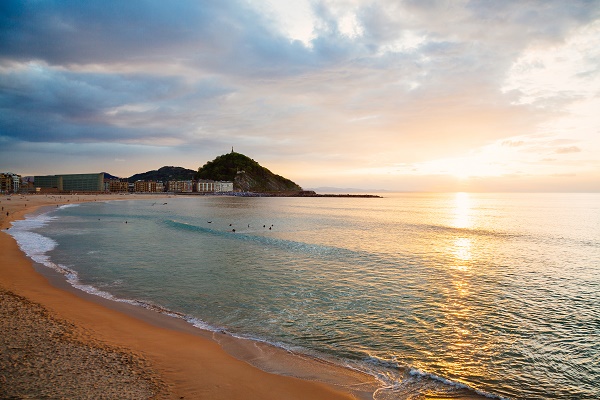 Spain and Portugal are among the sunniest countries in Europe, with each boasting 2,500−3,000 hours of sunlight a year, according to the World First Blog.
Spain has significant climatic diversity. The verdant northern provinces boast relatively mild climates. According to the Holiday Weather website, San Sebastian of the Basque Country has an average temperature of 21 degrees Celsius (70 degrees Fahrenheit) during its hottest month (July), which falls to an average of 9 degrees Celsius (48 degrees Fahrenheit) during its coldest month (January).
Meanwhile, the Andalusian capital of Seville in southern Spain reaches an average of 28 degrees Celsius (82 degrees Fahrenheit) in July and sinks to an average of 11 degrees Celsius (52 degrees Fahrenheit) in January.
The climate in the centre of the country is distinctly continental: the winters are cold and the summers are extremely hot.
The Atlantic Ocean has a significant impact on Portugal's weather, with ocean breezes keeping the summer heat at bay. Winter in Portugal tends to be mild and humid. On the Lisbon Riviera and in Algarve, summer lasts for nearly half the year — from May through October.
Lisbon is considered to be one of Europe's warmest capitals, with an average January temperature of 11 degrees Celsius (52 degrees Fahrenheit).
Both Spain and Portugal are among the most environmentally friendly countries in the world, according to the 2016 Environmental Performance Index, an annual report issued by Yale University's Centre for Environmental Law & Policy.
Spain came in 6th place of 180 ranked countries, while Portugal came in 7th.
Well-developed holiday infrastructure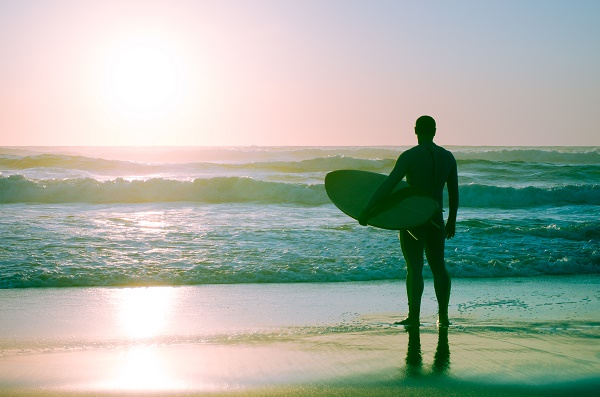 Spain was ranked first in the world in latest edition of the World Economic Forum's (WEF) travel and tourism report, which evaluates countries based on a broad range of indicators, including their business environments, safety and security, health and hygiene, prioritization of travel and tourism, price competitiveness, international openness and tourist service infrastructure.
And in fact, Spain has something for just about anyone.
Tourists who love raucous festivities are drawn en masse each year to San Fermin, also known as the running of the bulls in Pamplona, as well as to La Tomatina in Valencia, where attendees gather each August to pelt hundreds of thousands of pounds of tomatoes at one another.
Architecture aficionados are drawn to such world famous marvels as Antoni Gaudi's La Sagrada Familia in Barcelona and the Alhambra, a fortress and palace complex in Granada.
And that's not to mention the food and beverages. While many tourists clamber for such classics as paella and sangria, foodies have long revered the country for the many innovative, world-class gourmet offerings of restaurants such as Arzak, an internationally celebrated San Sebastian restaurant that has held three Michelin stars since 1989.
Portugal also received a high score in the WEF travel and tourism report, coming in 15th out of 141 ranked countries.
Vacationers head to Portugal to experience the stunning natural beauty of the Azores and Madeira, to take in the historic architecture of Coimbra and Sintra, and to bask in the vibrant urban glow of Lisbon.
The beaches are also a major draw. As of 2016, more than half of the country's beaches are Blue Flag certified, meaning that they meet stringent requirements with respect to water quality and safety. According to The Portugal News, the country ranks fifth of 54 relevant countries in terms of its quantity of Blue Flag beaches. The Guardian counts Algarve's Praia da Salema as the 15th best beach in the world.
The Portuguese coastline is legendary among surfers of all skill levels. Surfing and outdoor culture magazine The Inertia wrote in 2015: "Portugal is fast becoming Europe's favourite surf destination. It is not an exaggeration to say it just about has it all — every kind of wave imaginable, epic scenery, baking hot sun for a good part of the year, uncrowded breaks (at times) and best of all an endless supply of custard tarts." For beginners, Portugal offers a broad array of surf schools.
Meanwhile, food and wine connoisseurs rave about the country's seafood-heavy cuisine and fortified wines.
Costs of living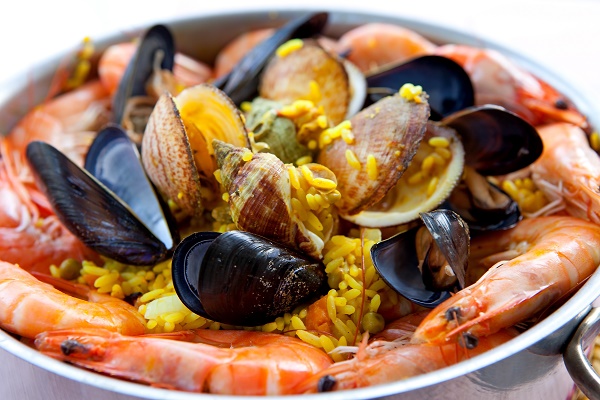 While living costs in both countries are typically lower than those of many European countries, Portugal's cost of living is tough to beat.
"When it comes to the make-or-break category of cost of living, Portugal is often cited as one of the, if not THE, most affordable European retirement destination," according to financial education website Investopedia.
The website Expat Arrivals echoed this sentiment: "The reasonable cost of living in Portugal has attracted expats from all over the world… the country is increasingly appealing to more Northern Europeans and Britons who have spied a fine opportunity to stretch their Euros and Pounds on Portugal's sun-soaked shores."
According to global cost of living database Numbeo, consumer prices in Portugal are 11% lower than those in Spain, while restaurant prices in the former are 25% lower than in the latter. Portugal's grocery prices are likewise cheaper than Spain's, by about 13%.
However, compared to other European countries, Spain can be a major bargain. According to Numbeo, consumer prices in Spain are 16.5% cheaper than those in Germany. Restaurant prices in Spain are a staggering 45% lower than those in London. Spanish groceries are about 17% cheaper than British ones.
US-based advocacy group AARP included both Spain and Portugal in its list of the 10 best places for Americans to retire abroad. Focusing on Portugal's Cascais and Spain's Costa Del Sol, the AARP notes that expats can live comfortably on $25,000 a year, or frugally on $20,000 in both.
|   | Spain | Portugal |
| --- | --- | --- |
| Meal for two at a restaurant | 37 | 30 |
| Bottle of water from the shop | 0.55 | 0.33 |
| Taxi, 1 km | 1 | 0.50 |
| Internet (monthly fee) | 33 | 25 |
| Cinema ticket | 8 | 6 |
| Fitness club (monthly fee) | 37 | 37 |
Healthcare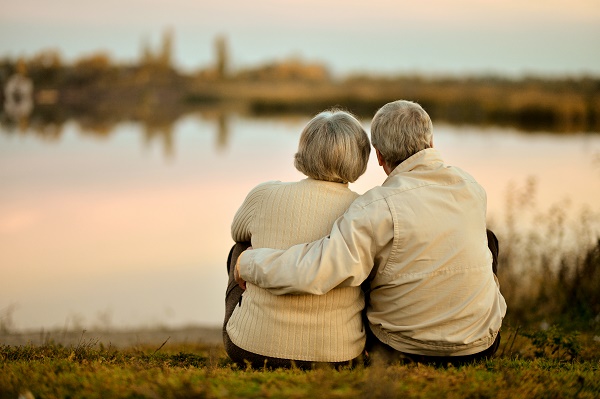 Spain's healthcare system frequently ranks among the world's best. It was ranked seventh in the World Healthcare Organization's (WHO) 2000 World Health Report.
The country boasts an average of life expectancy of 80.1 for men and 85.5 for women, according to statistics released by the WHO.
According to The Guardian, Spain provides free, universal healthcare to residents (both legal and illegal), tourists and other visitors.
Spanish newspaper El Pais reported in 2013 that Spain's private healthcare sector and its tourist industry were joining forces to promote Spain as a hot spot for medical tourism: "A world-class health system, prices below the European average and temperatures above it: Spain has all the ingredients to establish itself as a leading international healthcare and medical tourism destination."
In 12th place, Portugal's healthcare system wasn't far behind Spain's in the WHO ranking.
Portugal's men have a life expectancy of 78.2, while its women are expected to live until 83.9, according to the WHO.
Attitude towards foreign nationals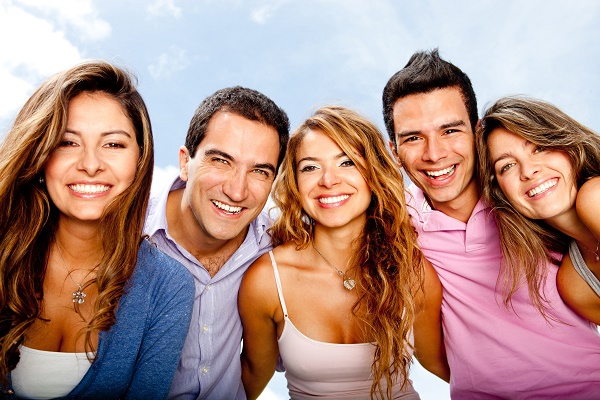 Portugal was ranked 7th in the world in terms of friendliness to foreign visitors in WEF's 2013 travel and tourism report. Notably, the WEF no longer produces friendliness rankings in its travel and tourism reports.
Testaments to Portugal's reputation for friendliness are abundant.
"The Portuguese are gracious and friendly, welcoming all visitors regardless of where they come from," according to Portuguese property blog Living in Portugal. "A large part of the population speaks foreign languages, specifically English."
According to expat media site Expatica, "The Portuguese are friendly people and will always welcome you and try to make you feel at home. Should you be unsure about certain customs and behaviours, your Portuguese acquaintances, friends and even business partners will gladly introduce you to their culture."
In the 2013 WEF ranking, Spain took 57th place, but still earned a high score. Each country was assigned a ranking of between 1 (very unwelcoming) and 7 (very welcoming). Portugal's score was 6.6, while Spain's was 6.3.
"Expatriate life in Spain is suited to those who seek a relaxed and laid back life. The locals are friendly and trusting and the majority of the country is family friendly," according to the Expat Info Desk international relocation guides.
Safety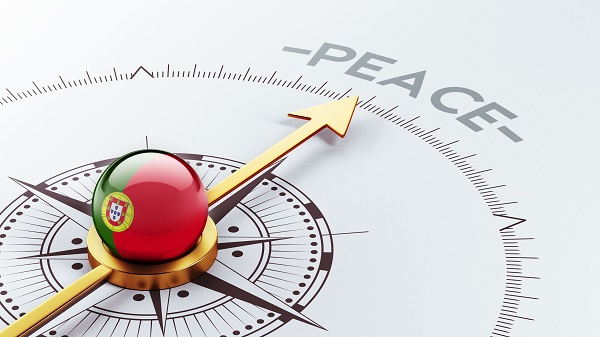 Portugal was ranked the fifth most peaceful country on earth in the Institute of Economics & Peace's 2016 Global Peace Index (GPI), which ranks countries based on 23 indicators, including the impact of terrorism and political instability. It also ranked 10th in the world for safety and security in the latest edition of WEF's travel and tourism report.
"The largest improvement in the [European] region was recorded by Portugal, which built on gains last year to rise nine places to fifth globally. This reflects continuing improvements in the context of the country's gradual return to political normality following its [European Union/International Monetary Fund] economic and financial adjustment process," according to the GPI.
At present, the British Foreign & Commonwealth Office (FCO) notes on its website: "Around 2.6 million British nationals visited Portugal in 2015. Most visits are trouble-free." It warns, however, of street crime such as theft and the challenges of strolling along the ancient irrigation channels of Madeira.
Spain was ranked 31st most safe and secure country in the world by WEF, which places it above numerous other European countries, such as Denmark (34), the Czech Republic (46), Italy (48), France (62) and the United Kingdom (63). It was ranked 25th in the GPI, which described its state of peace as "high."
At present, the FCO notes on its website: "Over 12 million British nationals visit Spain every year. Most visits are trouble-free." It warns, however, of fatal falls from balconies, typically associated with drugs and alcohol, as well as of crimes such as theft.
Julia Gushchina, Tranio.com
Subscribe not to miss new articles
We will send you a content digest not more than once a week
Subscribe
Done!