216,000 €
Total area: 102 m² 2 bedrooms 2 bathrooms
Single private housing Maison in the area Pau 64000. The total area is 150 sq. m., the number of rooms is 6. High-quality interior and exterior decoration, fresh...
150 m²
6
Rare opportunity to purchase a profitable property that does not require additional payments for repairs or other technical costs. Total building area is 370 sq....
370 m²
13
Turkish passport for buyers of apartments from $250,000
Send a request, we will offer you properties and help you to prepare the documents
Send a request

Ekaterina Maslova
Senior Residence and Citizenship Advisor
Investment recovery in 3 years

You can rent the apartment out.

No need to reside in Turkey
If you are looking for a quiet commercial space, a place for an office, an atypical apartment with a ceiling height of 3.70 m, this real estate is for you. Useful...
2,525 m²
Nice building in a nice neighborhood at Pau 64000 with high yield. Not far from a transport interchange, school, kindergarten, cafes, supermarkets, municipal institutions....
175 m²
6
Cozy house Maison for sale with all amenities in the area of Pau 64000. The area of the house is 220 sq. m. divided into 6 rooms. Suitable for both single life and for living...
220 m²
6
Apartment building at Pau 64000 with private patio and terrace. An interesting offer for an investor. Building area is 196 sq. m., additionally land ownership. There...
196 m²
7
Apartment Flat for sale with a good layout and located in Pau 64000. 4 rooms with a total area of 123 sq. m. could be yours for only 269500. A full set of amenities...
123 m²
4
Cozy place for sale Maison in Pau 64000. 8 room house, living area is 250& square meters. All communications and amenities according to modern requirements....
250 m²
8
A romantic castle is located in the heart of natural attractions in the Pau 64000 area. Total area of the estate is 450 sq. M. located on the territory of 450 hectares....
450 m²
10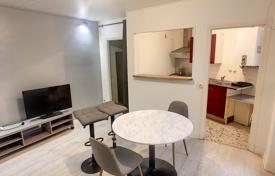 A building with a convenient location in Pau 64000 near transport, bistros, supermarkets and a beautiful park is put up for sale. Within walking distance of municipal...
220 m²
Receive a weekly selection of new properties
Similar properties in Pau and surrounding areas