216,000 €
Total area: 102 m² 2 bedrooms 2 bathrooms
This detached house from 1930 has four bedrooms, a living room, a dining room, a kitchen, a pantry, a study, a workshop, three shower-rooms, three toilets a two-car...
190 m²
5
8
1,100 m²
Magnificent farmhouse in excellent condition with several cellars and outbuildings, a garage, a garden. Layout — a living/dining room/kitchen 87 m², two living rooms/dining...
5
27,000 m²
We offer a villa in excellent condition with a large plot of 27,000 m², a garage and an outbuilding. The house includes three living rooms with dining areas and kitchens...
2
5
27,000 m²
Situated in a sought-after village 4 minutes west of the city of Tarbes is this property collection comprising a superb 216 m² bungalow set on it's 1015 m² garden...
216 m²
3
6
1,015 m²
Turkish passport for buyers of apartments from $250,000
Send a request, we will offer you properties and help you to prepare the documents
Send a request

Ekaterina Maslova
Senior Residence and Citizenship Advisor
Investment recovery in 3 years

You can rent the apartment out.

No need to reside in Turkey
A romantic castle is located in the heart of natural attractions in the Tarbes 65000 area. Total area of the estate is 400 sq. M. located on the territory of 400...
400 m²
14
A building for apartments with commercial space and technical premises on the ground floor with the possibility of multipurpose use is an interesting investment...
397 m²
Maison for sale at Tarbes 65500. The house is in operation, all utility lines, fresh dressing, a full range of amenities. The area is 170 sq. m. for 6 of spacious...
170 m²
6
A comfortable house Maison in the area of Tarbes 65000 for 926497 only for our customers. The total area is 550 sq. m, the number of rooms is 12. The price already...
550 m²
12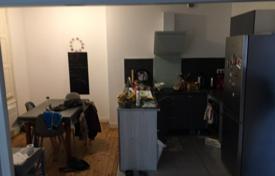 The ideal rental property is a building on of apartments with a favorable monthly rent. All apartments are currently rented. Total living area is 450 sq. m. The front...
450 m²
Receive a weekly selection of new properties
Similar properties in Tarbes and surrounding areas